Peas In A Pod With Names Necklace
... people are viewing this item
$87.99
SALE ENDS TODAY: SAVE 25% OFF | Code: MEMORIAL
Handsculpted pea pods were cast in beautiful fine pewter and then filled with a freshwater pearl "pea"- one for each child. Comes with a sterling silver name disc, handstamped with the names of your little ones! Sterling disc sizes: 5/8″ for one name, 3/4″ for 2-3 names and 7/8″ for 4-5 names. Hung on your choice of sterling silver chain.
Estimated Delivery: Mar 31 – Apr 05
THIS IS SELLING FAST! ONLY 10 PIECES LEFT IN STOCK.
🇺🇸 Handmade in USA
🔒 100% Secure Payment & Delivery
💳 Pay with Visa, Mastercard, Amex, Paypal, Afterpay
Size Guide

Necklace Size Guide

Find Your Perfect Length

To find your desired length, choose where you want the necklace to sit on your chest. Then, take any string and wrap it around your neck, holding it at your desired length. Then, take the string and find the length with a ruler or tape measure.

helpful tip

Our favorite place for a disc necklace to lay is just below the collar bone, halfway down the neckline, and below the neckline.

Disc Sizes

Using a penny for size reference, pick the size that you feel will best for all of your sweet little ones names, or special words. We suggest stamping initials on our sweet 3/8"s disc!

Delivery & Return

Fonts Guide
---
SKU:
SKU17975
Categories: Best-Sellers, Charm Necklace, Jewelry Gifts For New Moms, Jewelry Gifts For Wife, Keepsakes, Mother's Day, Mother's Day Necklaces, Mothers Day Gift Guide, Name Necklaces, Necklaces, Necklaces For Her, Personalized Jewelry Gifts For Grandma, Personalized Jewelry Gifts For Mom, Unique, Best Christmas Gifts, Gifts Under $80, Grandma Necklaces, Jewelry Gifts For Daughter, Jewelry Gifts For Daughter-In-Law, Mixed Metal Jewelry, Moms Jewelry, Most Loved Pieces, Mother's Day Jewelry, Name Jewelry, Necklace Charms, Necklace With Name, Pea Pod Jewelry, Pearl Jewelry, Pearl Necklaces, Personalized Jewelry, Personalized Necklaces, Pewter Jewelry, Silver Charm Necklaces, Sterling Silver Jewelry, Sterling Silver Name Necklace, Sterling Silver Necklaces, Thanksgiving Gifts
Select options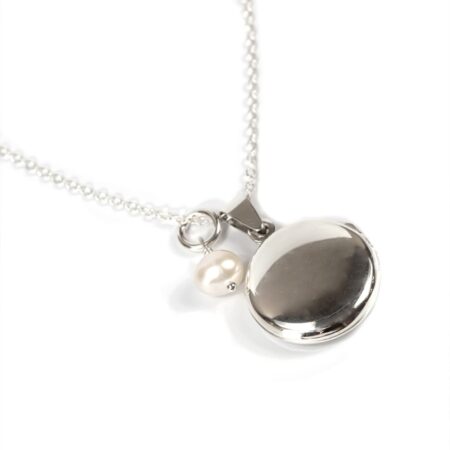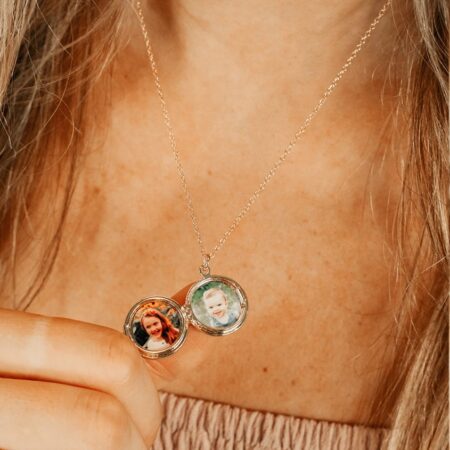 Select options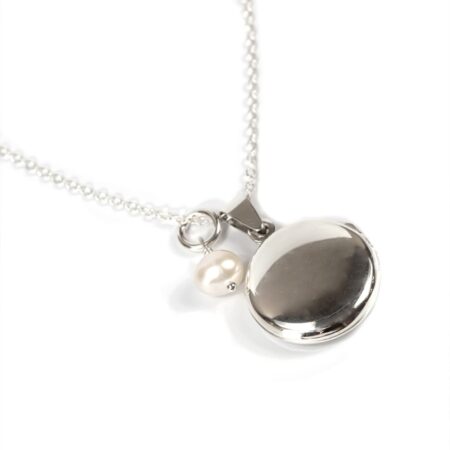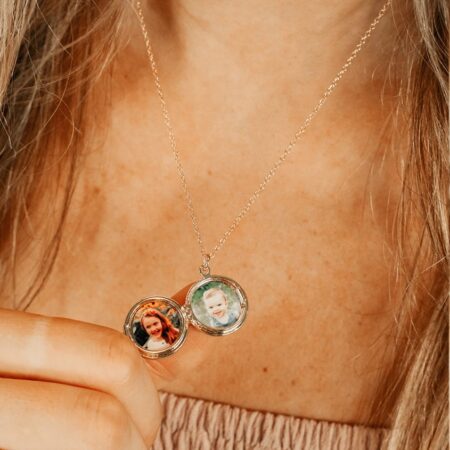 Meaningful Stories

We love the meaning behind the pieces personalized by TVP customers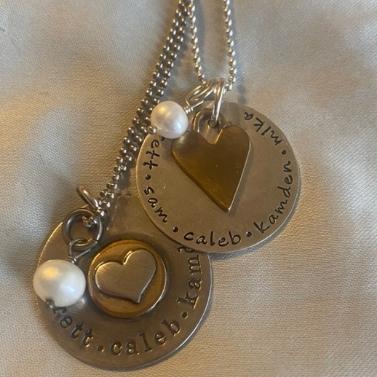 I will always cherish because it shows the pieces of my heart coming together!
My favorite piece has been "my mother's heart" necklace. Last year for Christmas we were able to adopt our foster children on Christmas Eve! This year I received my "new mother's heart." Two pieces I will always cherish because it shows the pieces of my heart coming together!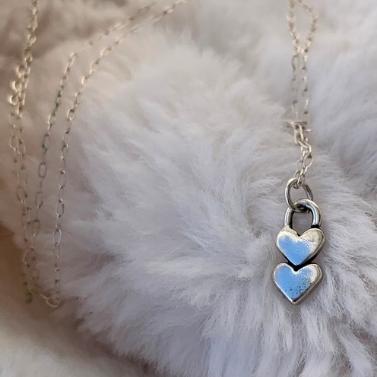 What a beautiful way to celebrate life with personalized reminders
My mother-in-law gifted me a beautiful necklace with two little hearts on it for Mother's Day. I was pregnant with our second child at the time. I love the simplicity of the necklace and immediately had to find out more about The Vintage Pearl. What a beautiful way to celebrate life with personalized reminders of what is most important to me. We welcomed our second son to our family in July. I love wearing my two little hearts with me even when I can't be with them while I work. Thank you for such a great way to always have my little guys with me.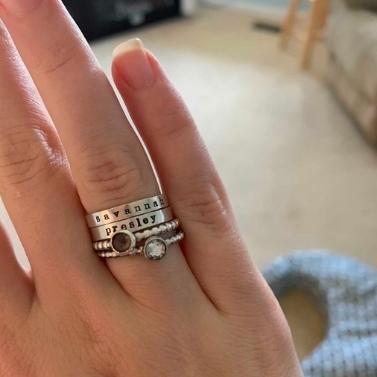 I wear both of these every single day 💗💗
I wish I had pictures but it was in 2016 and I gifted each of my bridesmaids their birthstone rings with their names on the inside 🤍 I knew from browsing the site in 2016 that I wanted birthstone rings for my future babies. Fast forward to 2018 and I have my first baby girl and purchased the combo stacker ring – Savannah, June birthstone. Then in 2020, I had my second baby girl and my husband and daughters gifted me the next stacker set for Mother's Day 2020 – Presley, April birthstone. I wear both of these every single day 💗💗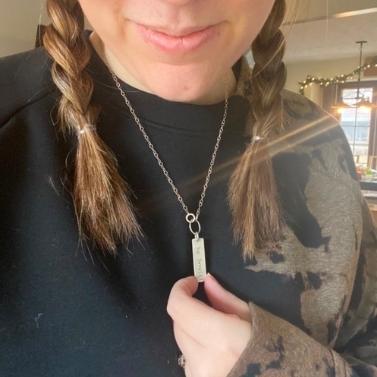 I love all the meanings behind the necklace
As a new mom you can feel overwhelmed, overlooked, and lonely. My husband wanted to make my birthday as a new mom extra special. He found The Vintage Pearl and knew he had to get me something. My necklace "be love(d)" is by far my favorite necklace I have. I love all the meanings behind the necklace. I felt seen and loved. It's such a good reminder everyday of not only those truths but to be love to others too.
Loved the necklace
This was a Christmas gift for my daughter in law. Well made unique gift. Thanks
My pod runneth over
It's beautiful, and I love it! I've wanted to order it for years, but had misplaced the ad from a magazine. Just found it recently and wasted no time in ordering
Absolutely beautiful
I bought this for my daughter in law after the birth of my twin grand babies. Beautifully made and the presentation/gift box was just wonderful. Would love to have some peapod earrings to match!
My parents love this.
I bought this for my mom as a Christmas/Anniversary gift for my mom. The piece is gorgeous and she loves it.
Very sweet but stunning
It was a gift for a friend. Not only did she love it it was the first piece of jewelry with her childrens names.