Select options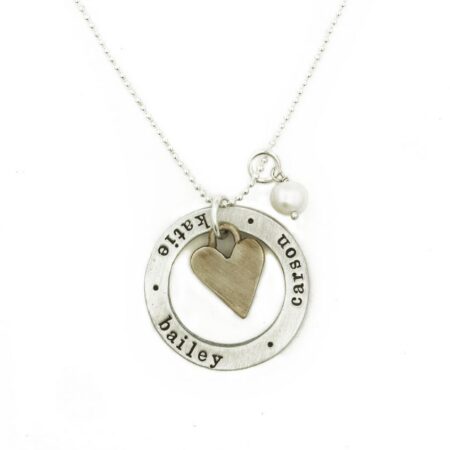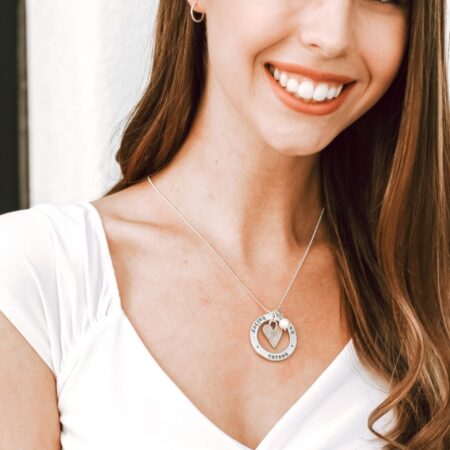 $

69.99
I'll hold you in my heart charm necklace
✨SECRET SANTA SALE✨
Select options

✨SECRET SANTA SALE✨

Select options

$

69.99

I'll hold you in my heart charm necklace

✨SECRET SANTA SALE✨

Select options

✨SECRET SANTA SALE✨
We're pretty sure you've been looking for a place to buy name jewelry for a long time. Let us tell you why we think that's so:
When it comes to jewelry, you know that the name is everything. That's why we are here to provide you with amazing name jewelry.
We have a wide variety of name bracelets, necklaces, rings, and birthstone-inspired pieces that are sure to make your search for the perfect gift much easier.
Whether you're looking for something simple or something more extravagant, we have it all! And if you don't see what you're looking for? Don't worry—we can work with you to create the perfect piece of personalized jewelry just for you.
Name Necklaces
Name necklaces is a great gift for anyone who has ever wished for something to wear that is truly theirs. Our selection of personalized necklaces includes both silver and gold options, so you're sure to find exactly what you're looking for.
Choose from birthstone name necklaces or choose a necklace with a name of your choice. We even have birthstone name necklaces made out of colored stone! Our collection of personalized name necklaces comes in all styles, including chunky ones and more delicate ones—so there's something for everyone.
Name Bracelets
Bracelets with names are also great gifts for the holidays, birthdays, and other special occasions. They're available in many different styles—from modern and sleek to classic and elegant—and can be personalized to fit your style.
Birthstone name bracelets have the name of your choice, with birthstones representing each family member. Some are made with silver, while others are made with gold.
Gold name bracelets make wonderful gifts for moms on Mother's Day…or any day, really! You can also buy them for yourself if you want to treat yourself to something nice but don't want to splurge on something too expensive!
Name Rings
Looking for a gift that says "I love you" without saying it? Look no further than our name rings.
Our personalized rings are the perfect way to express your love for someone, and they're available in a huge range of styles, so you can pick one that fits your individual style. Whether you want something simple and elegant or something stackable, we've got it all—and even better, we'll personalize your ring with their name!
If you're looking for something with a birthstone, our birthstone name rings will let you keep your loved ones close to you.