Bestselling Jewelry Gifts For Grandma
$49.99
(10% OFF)
Only 3 Left!
READY TO SHIP
$52.99
(15% OFF)
READY TO SHIP
Select options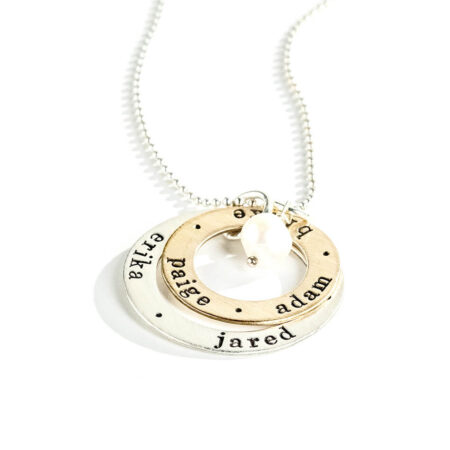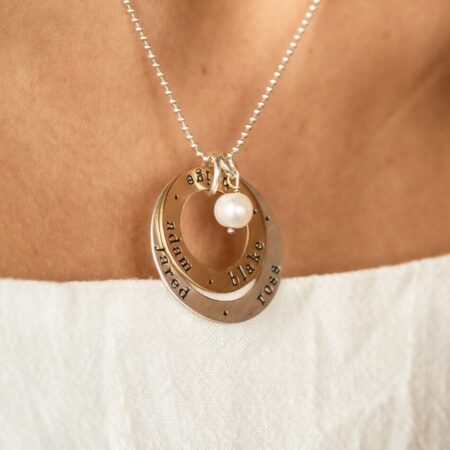 Select options

$

75.99


Only 4 Left!

READY TO SHIP

$

79.99


Only 1 Left!

READY TO SHIP

$

49.99


Only 2 Left!

READY TO SHIP

$

54.99


Only 4 Left!

READY TO SHIP

$

79.99


Only 5 Left!

READY TO SHIP

Select options

Select options

$

69.99

I'll hold you in my heart charm necklace

Select options
Jewelry Gifts For Grandma: Personalized Treasures from The Vintage Pearl
When it comes to showing love and appreciation for grandma, nothing compares to a personalized jewelry gift. At The Vintage Pearl, we take pride in offering a delightful selection of unique and meaning gifts, ensuring you find the perfect personalized treasure for your beloved grandma. From enchanting birthstone necklaces to charming bracelets, our collection has something to suit every grandma's taste and style. Let us help you find the ideal personalized gift to make grandma's heart sparkle with joy.
Our Grandma Necklaces are designed to capture the beauty and love of grandmotherhood. Choose from a variety of options including name necklaces, initial necklaces, birthstone necklaces, charm necklaces, pearl necklaces, heart necklaces, and birth flower necklaces. Each necklace can be personalized with the names, initials, birthstones, or birth flowers of her grandchildren, making it a truly meaningful and heartfelt gift that grandma will treasure forever.
Our collection of Grandma Bracelets offers a wide range of options to suit every grandma's style. From name bracelets and initial bracelets to birthstone bracelets, charm bracelets, pearl bracelets, heart bracelets, birth flower bracelets, chain bracelets, layered bracelets, bangle bracelets, and dainty bracelets, you can find the perfect bracelet to reflect her unique personality and the love she holds for her grandchildren. Each bracelet can be customized with engravings or charms to create a personalized piece that she will proudly wear.
Our Grandma Rings are designed to celebrate the special bond between a grandmother and her grandchildren. Choose from name rings, initial rings, birthstone rings, birth flower rings, heart rings, dainty rings, stackable rings, spinner rings, and more. Each ring can be personalized with engravings or birthstones to create a beautiful and symbolic piece that grandma will cherish. Whether it's a gift for her birthday or a special anniversary, our Grandma Rings will make her feel loved and appreciated.
Personalized Gifts for Every Occasion
Not only are these personalized jewelry pieces perfect for surprising grandma on any day, but they also make ideal gifts for special occasions like Mother's Day or Christmas. Show grandma how much she means to you by presenting her with a unique and thoughtful gift that reflects her role as a loving grandmother.
At The Vintage Pearl, we take pride in crafting high-quality personalized jewelry pieces that are as unique and special as the grandmas they are meant for. Each piece is meticulously handcrafted with attention to detail, ensuring that your gift is of the highest quality and will stand the test of time.
Shop with us today and choose one of these meaningful gifts for grandma to put a smile on her face. With our personalized jewelry, you can create a lasting memory and let your grandma know just how much she is loved and cherished.