Have you been long waiting to channelize and demonstrate your love energies to your wife? Well, if you still have not been able to find the right time, what could be better than celebrating Valentine's Day together? A day of romance, Valentine is the best time of the year to prove how much you love her. All your efforts presented on this day will make your partner feel special. She would also realize how much and what you know of them.
However, planning an essential day as Valentine requires care and more detailed thinking than ever. Deciding on the venue, menu, and gifts for the wife can be challenging. While you may be able to zero down on a scenic or cozy location with favorite food items on the plate, choosing the right gift for that sparkling smile requires extra effort. After all, giving a desired gift will only make the celebrations gratifying. Facing difficulties in finding it all alone?
Let The Vintage Pearl be your friend in finding you the best gift for your wife this Valentine's Day.
From luxury to everyday items, you may choose a dozen innovative items, however, jewelry is a woman's best friend. And Valentine's Day is the perfect day to gift a personalized necklace of her choice. If your girlfriend or wife is a gold fan, add the spectacular Golden Love Stack Necklace with your favorite words hand stamped on the back of the necklace. This beautiful piece for a wife can be the most meaningful to her.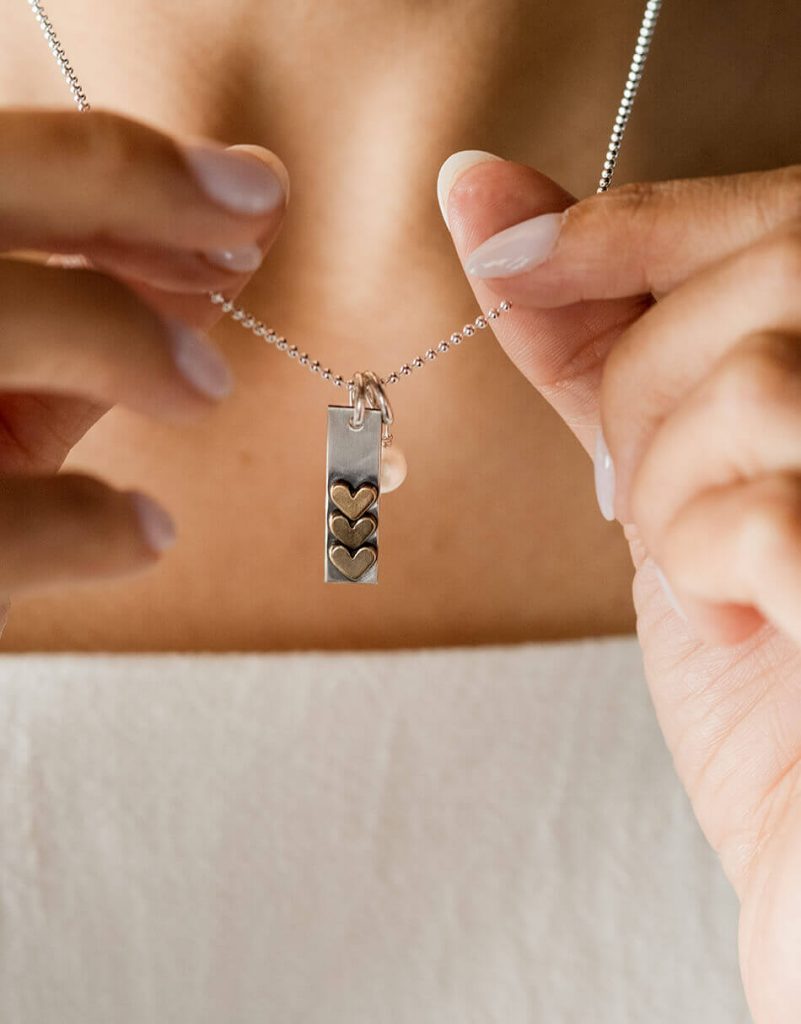 To further personalize the gift, choose our Rectangle Names with Love Necklace. This cute and sterling silver necklace of 1 1/4" rectangle charms and your names tailored with the font of your choice can be a forever memory. She can wear it every day. Also, it would mean adding more love to all these years of togetherness.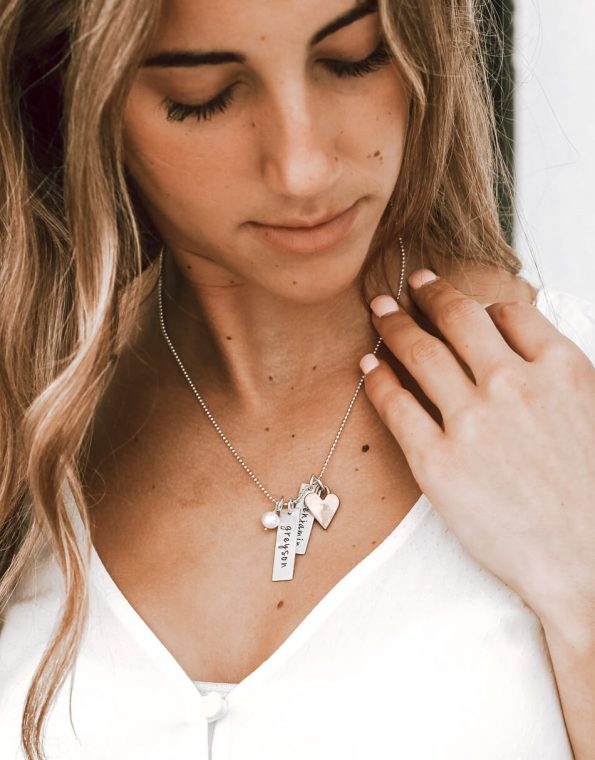 The moments shared are the best memories you have for life. Inscribe these memories with words and font of your choice in our outstanding Dainty Name Bar Bracelet. You can also choose to write the special name or message you wish to express. We individually hand stamp each word on the gold bracelet giving it a unique and vibrant outlook.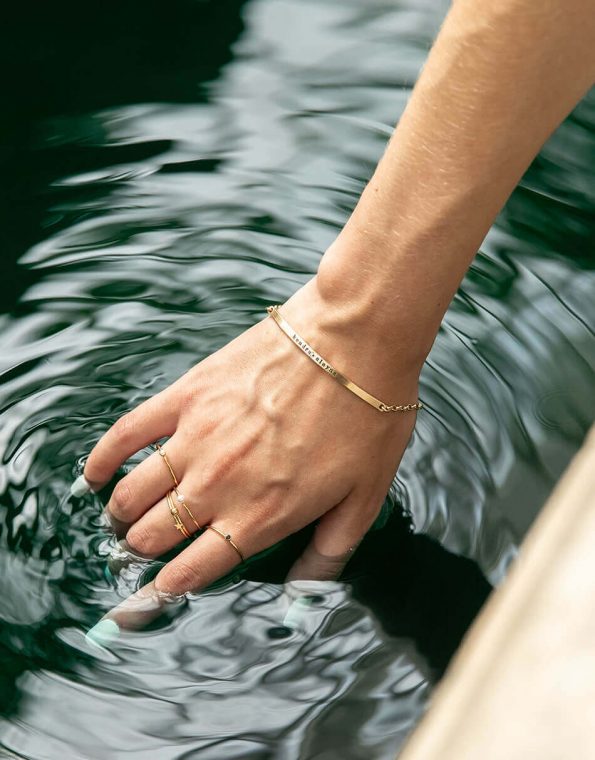 You can also find this bracelet in Sterling Silver Chain with her birthstone and text of your choice on it.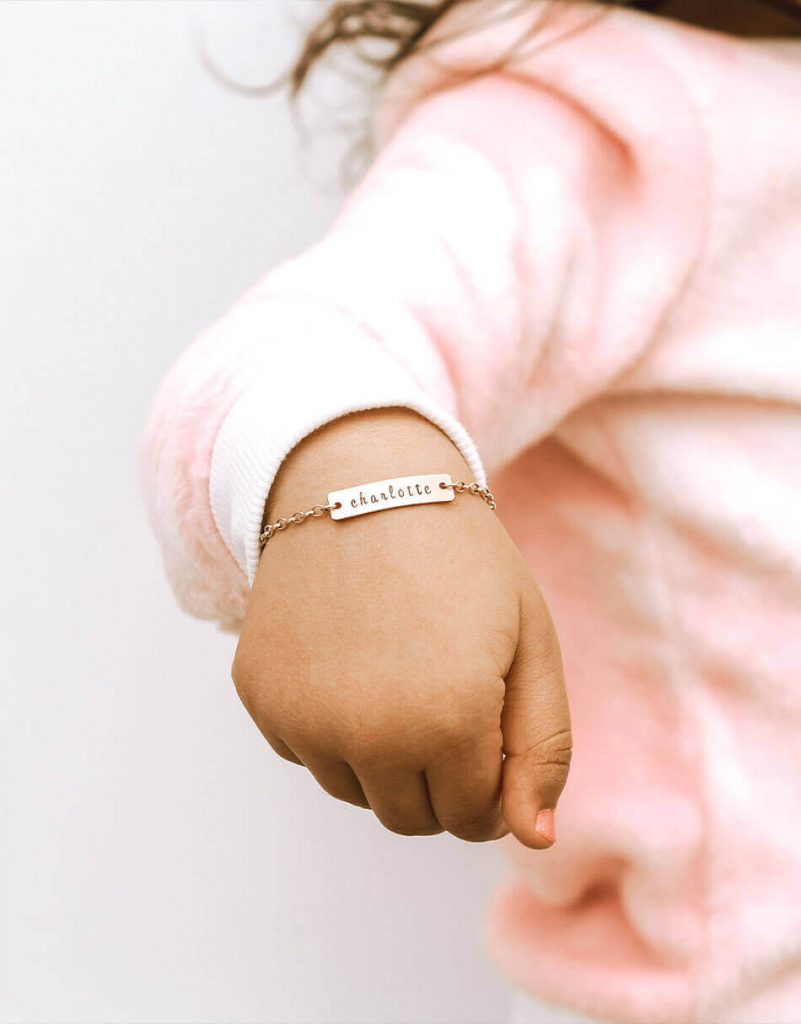 If you plan to wish her luck, give our adorable Custom Birthstone Bar Bracelet with Swarovski birthstone of your choice. These birthstones imply the personal characteristics of your partner. The elegant sterling silver and lobster clasp is special everyday wear for her.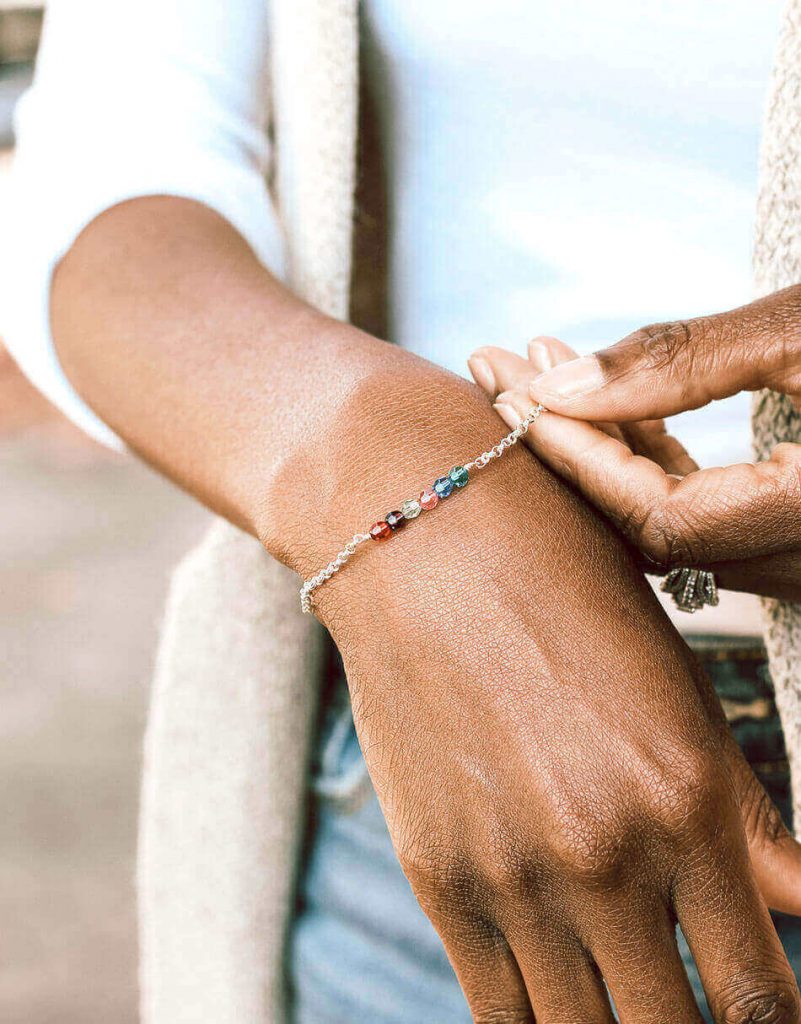 Also, to make the evening more memorable, surprise her with his graceful and stylish Dainty Initial Bracelet. The initials inscribed on it will illustrate all your feelings for her. You can choose a gold-filled circle, Rolo chain, or a sterling silver chain as per your companion's favorite.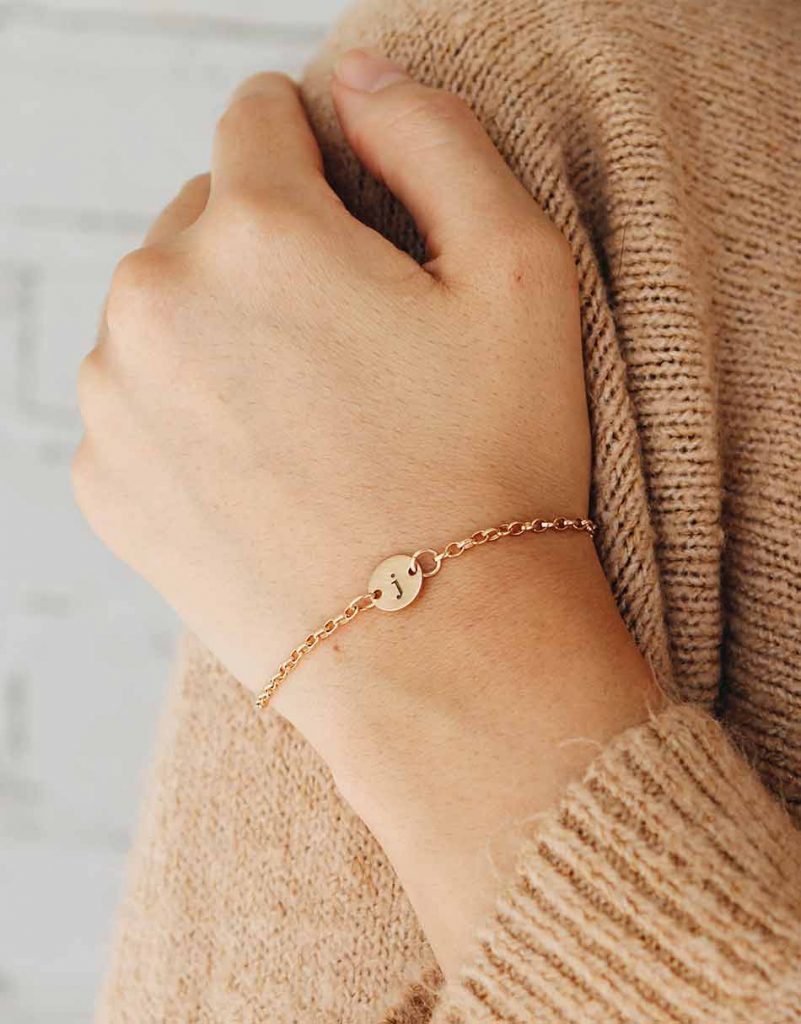 If your partner is not a bracelet fan, we provide handmade Custom Sentiment Bangles designed from scratch. The bangle prepared in gold or silver of your choice can be personalized with an inspiring name, a special date, or a loving message engraved on the bangle with the font of your choice. These will depict your sentiments to her and stay with her eternally.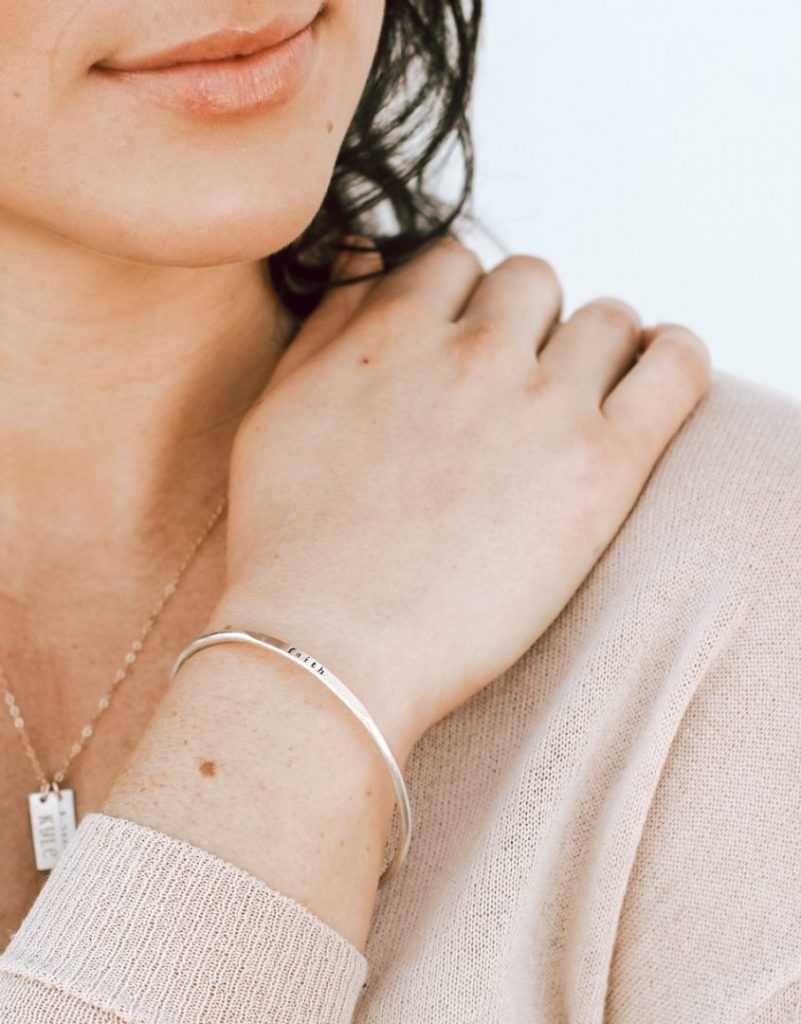 Rings are always a fashionable and chic gift. If you aim to propose to your loved one this Valentine and make her yours forever, give her the distinctive Spinner Birthstone Ring with up to 4 birthstones of her choice. It is suitable for daily wear and will etch your love persistently. It is our favorite and we ensure it will be her favorite gift as well.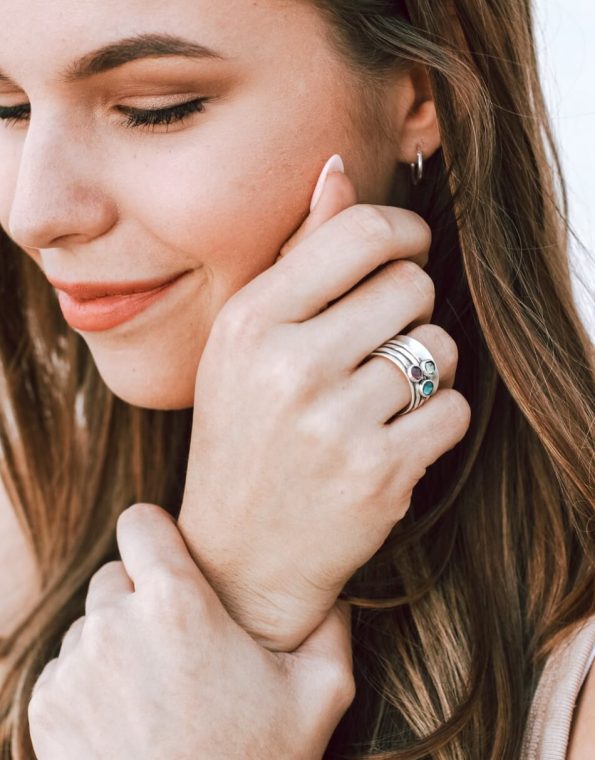 The second best-loved will be the fabulous Halo Personalized Stacking Name Ring that makes a statement of your love to her. You can choose either a gold or silver- filled ring that is your lover's favorite.
Adding flavors to your special celebration is the One Word ring. This distinct silver band with silver or brass plate can be hand stamped with a name, unique word, or date in 8 letters of your choice.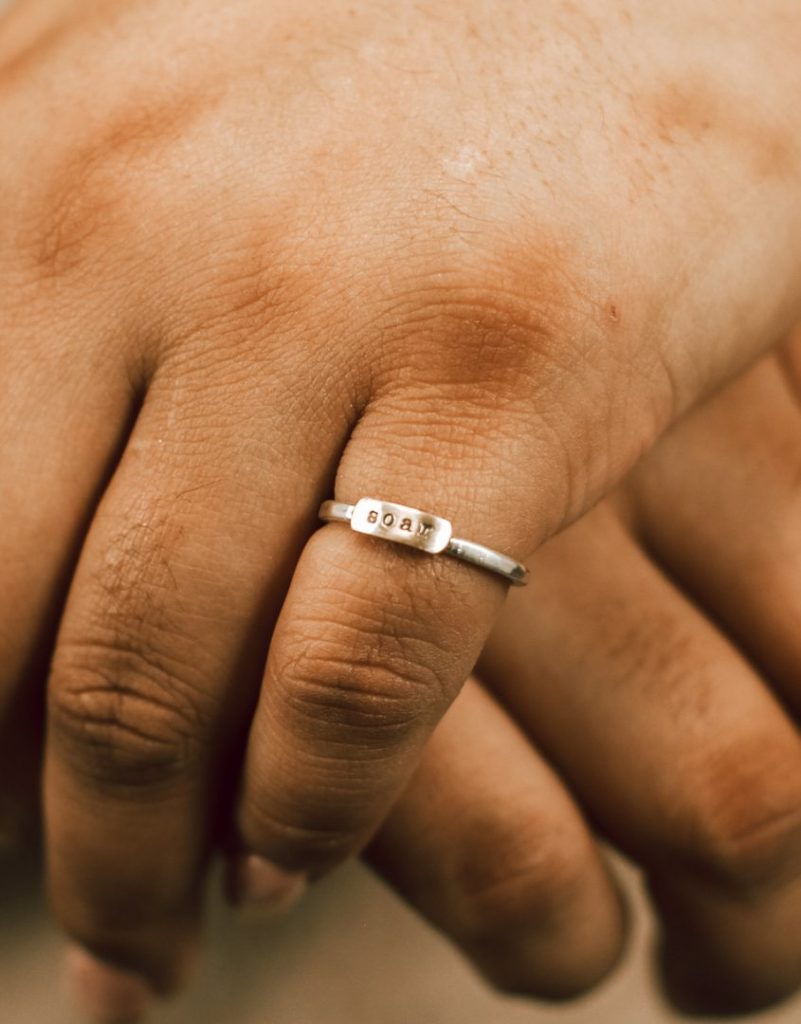 You might have given your heart years ago or might be the new love of your life, give her the attractive Golden Little Bits Of My Heart Necklace. One of our best-selling necklaces, the golden heart includes small heart pieces representing you and your beloved. If you are a family man, you can even add hearts to signify your kids, making it a complete family. The compelling gold chain will look even more gorgeous once it dangles around her neck.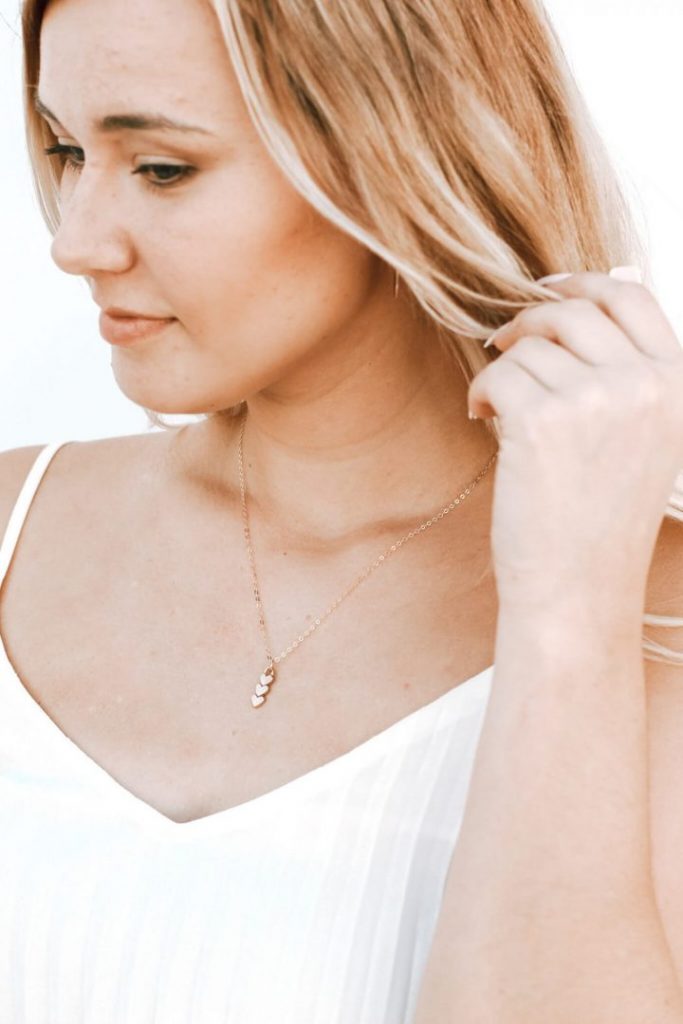 Further, for silver enthusiasts, this precious jewelry is also available in Sterling Silver Little Bit Heart and a gorgeous silver chain.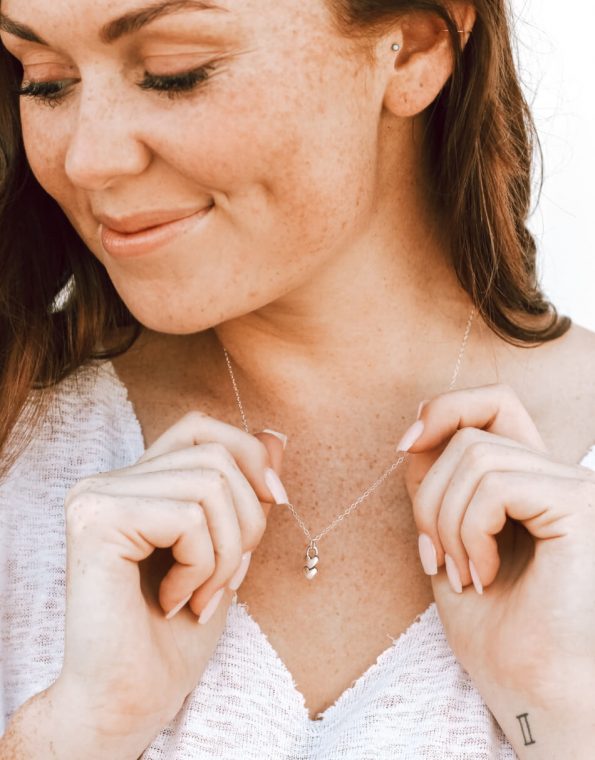 Seize the day with grandeur and celebrate the day with unique heart-to-heart jewelry that makes it a timeless memory. For doing so, etch your name forever in her heart with our dazzling His Word in my Heart Charm Necklace. This enormous piece of jewelry will keep you close to her heart daily.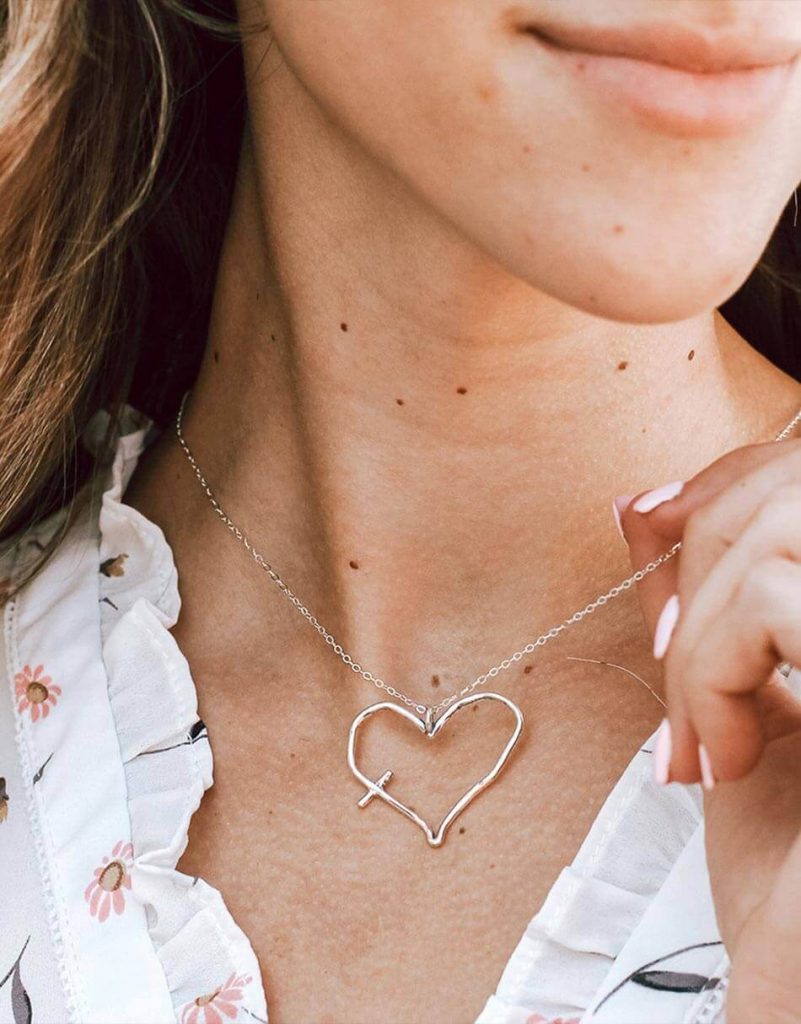 Alternatively, you can even choose a Dainty Love Token Necklace either with silver or gold-filled disc and a heart disc embellished in between. Further, it can be hand stamped with a name in any font you choose.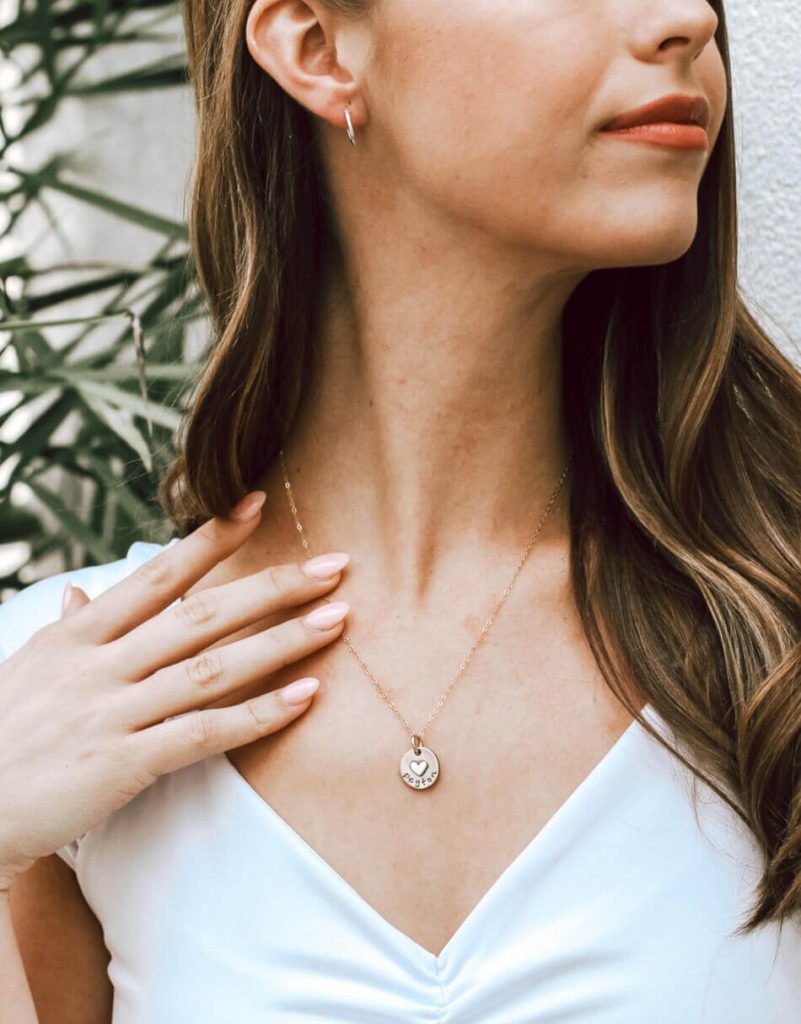 Our elegant heart jewelry collection also offers you a mesmerizing choice of a Full Heart necklace with a handmade heart charmer and hand-stamped names carved on the edges.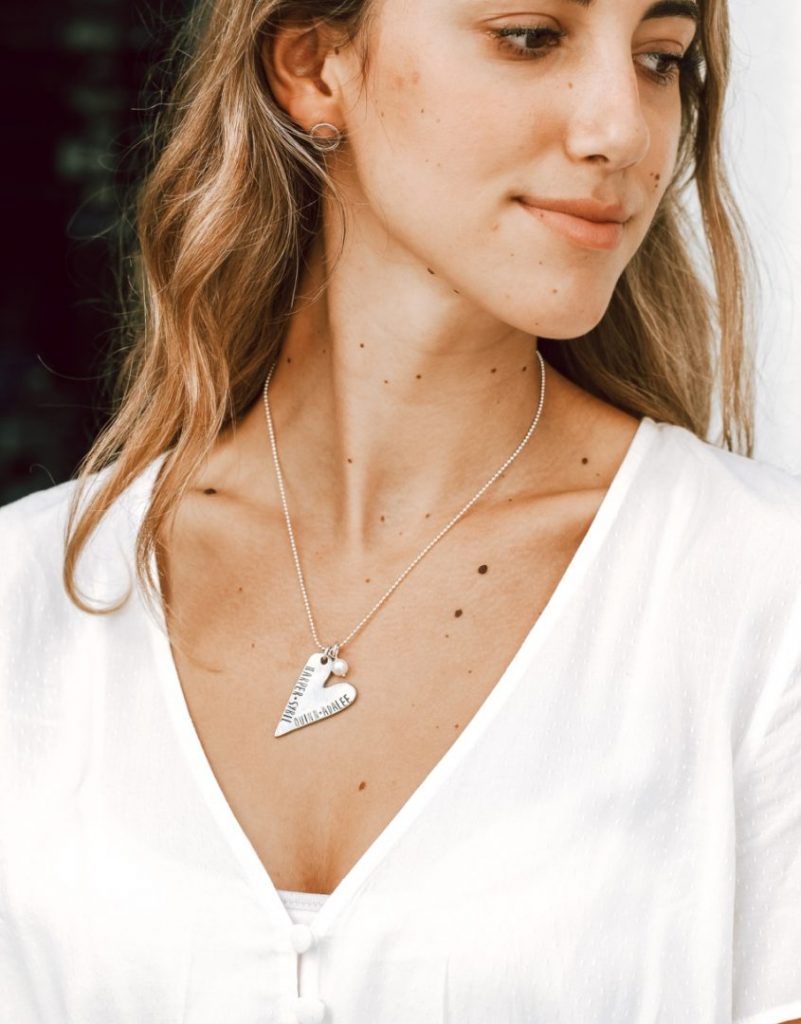 Thus, offering the most attractive and alluring jewelry gift options, The Vintage pearl special Valentine's Day edition is only here to make your love stronger and deeper. Our personalized gifts will add to your wife's admiration of your affection and sentiments towards her. These gifting jewelry add emotions and respect amongst your love birds.
Check out our Valentine's Day: Gift Guide For Him & For Her