A piece of personalized jewelry means more than just a style statement. With your initials inscribed over a piece of jewelry, it makes it more personalized and even defines your personality. A forever fashion accessory, an initial necklace never goes out of fashion. It is trendy and can be accessorized with either casual and formal wear at your workplace or a casual outing. As a piece of stylish jewelry, these necklaces define you and your life story. They make you confident and at the same time look fashionable. Further, you can customize the necklace to flaunt your love for your parents, partners, spouse, or even your best friend by wearing their initials or name letters on the necklace. 
Hence, the initial necklace is always a good buy at any time of the year. And we bet it is never too late! The Vintage Pearl offers you a remarkable and classic collection of personalized initial necklaces to exhibit. These handmade jewelry are stylish, contemporary, and ceaseless pieces for art that you cannot afford to miss. Thus, here's a detailed guide for beginners planning to select and buy the best initial necklace for you and your loved ones. 
Initial necklace for every occasion
Gold – Your best friend and asset
For an elegant choice of initial necklace gold, try the Gold Initials on a Chain Necklace. The 14k gold-filled necklaces are customized with a hand-stamped initial of your choice. This piece of beautiful gold necklace is complemented with a freshwater pearl.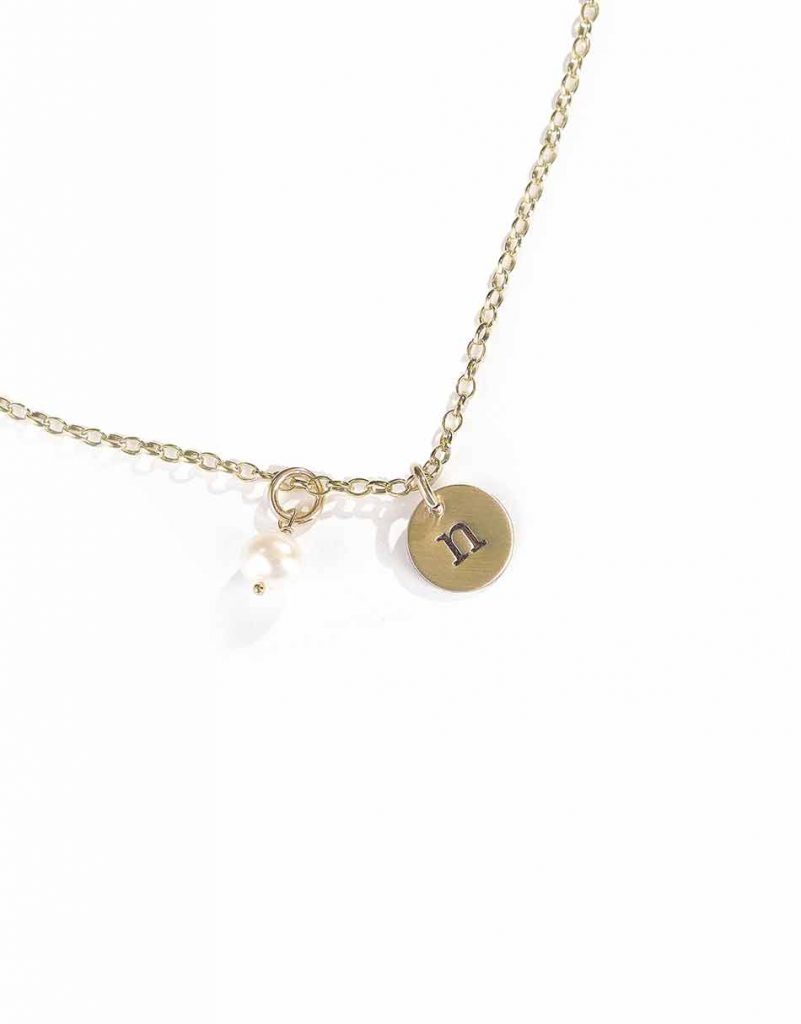 Further, for all those gold zealots, the Dainty Gold Tag Personalized Necklace is an ideal choice. This sweet dainty gold necklace allows you to perfectly imprint your initials in the 1/2'' filled hand-cut rectangular bar. You can choose a font of your choice and wear it with jeans or dresses for the best outlook.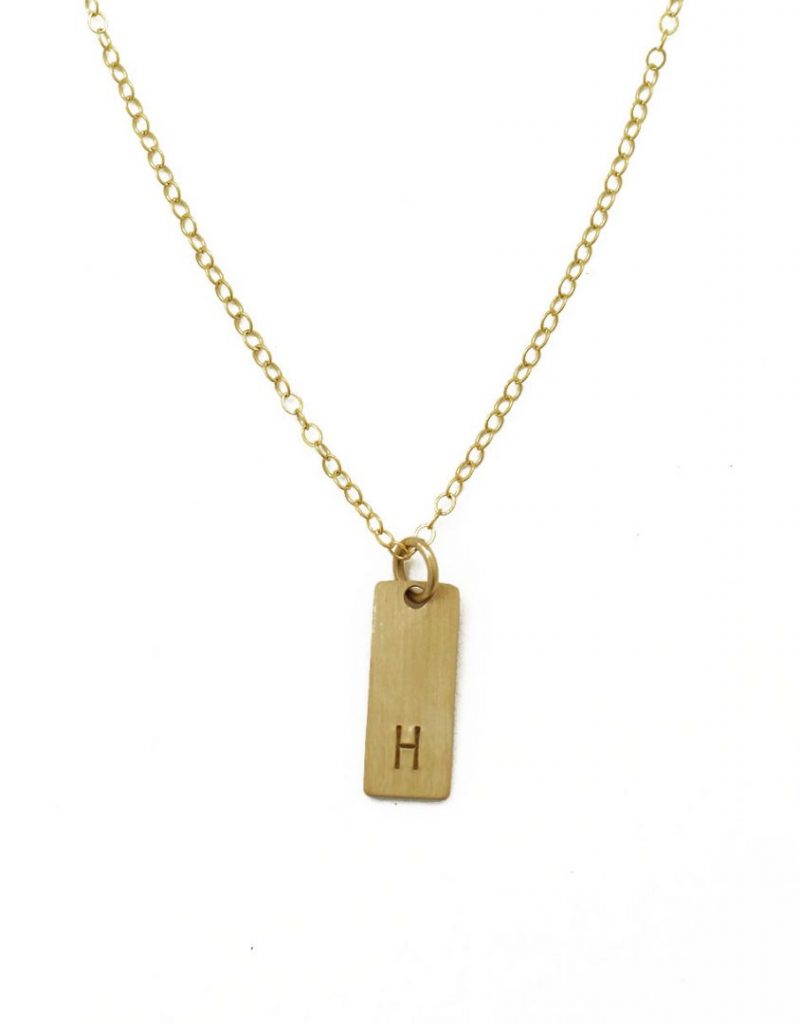 Another simple yet elegant style and charming assertion can be this single Gold-Bar Necklace with a gold-filled rectangle bar at the edge with names or words hand-stamped and a pearl on the left on a gold-filled chain.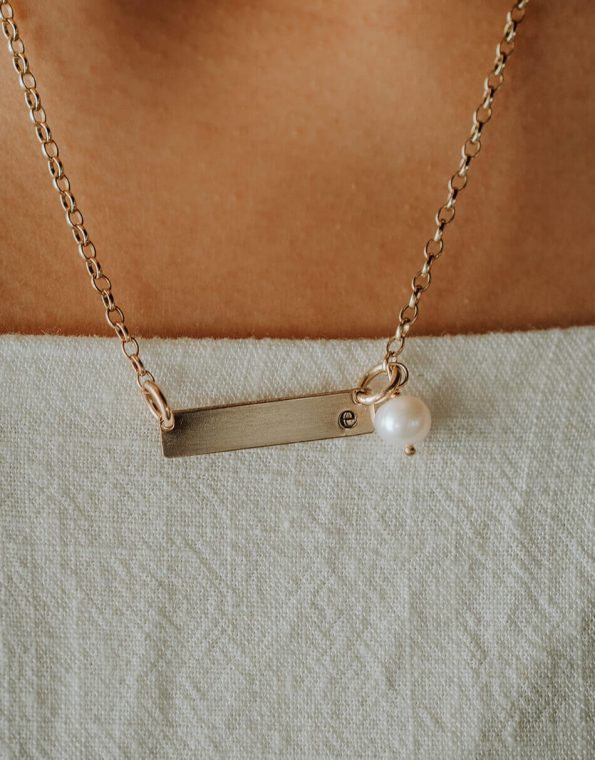 The Gold Dainty Paperclip Lock Charm Necklace provides an elevating appearance and panache suitable for your daily wear. This 24k gold-filled thick chain stands out with letters of your choice on the lock. It can also be a wonderful gift for your close ones with the initials of their names on it.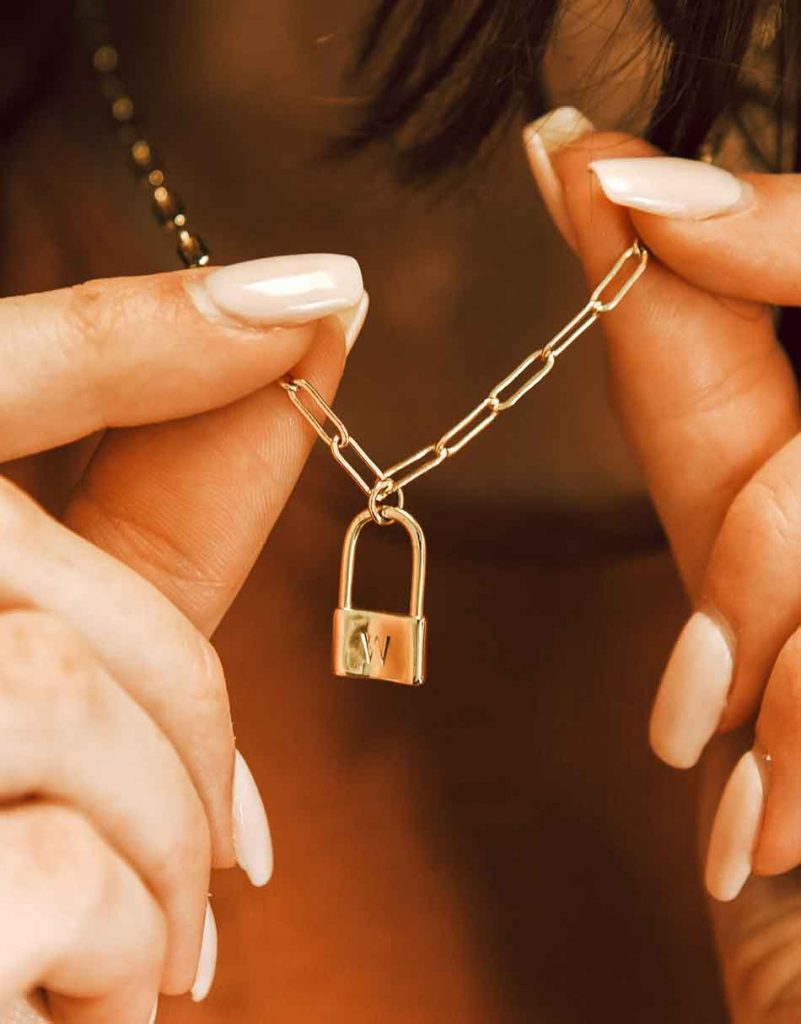 For those who do not want to wear pure gold, you can opt for this gorgeous Rose Gold Initial Necklace hand-stamped with a font in lowercase. You can choose the initials you like with the chain length you need. It makes it a perfect gift for your sibling, mom, or yourself.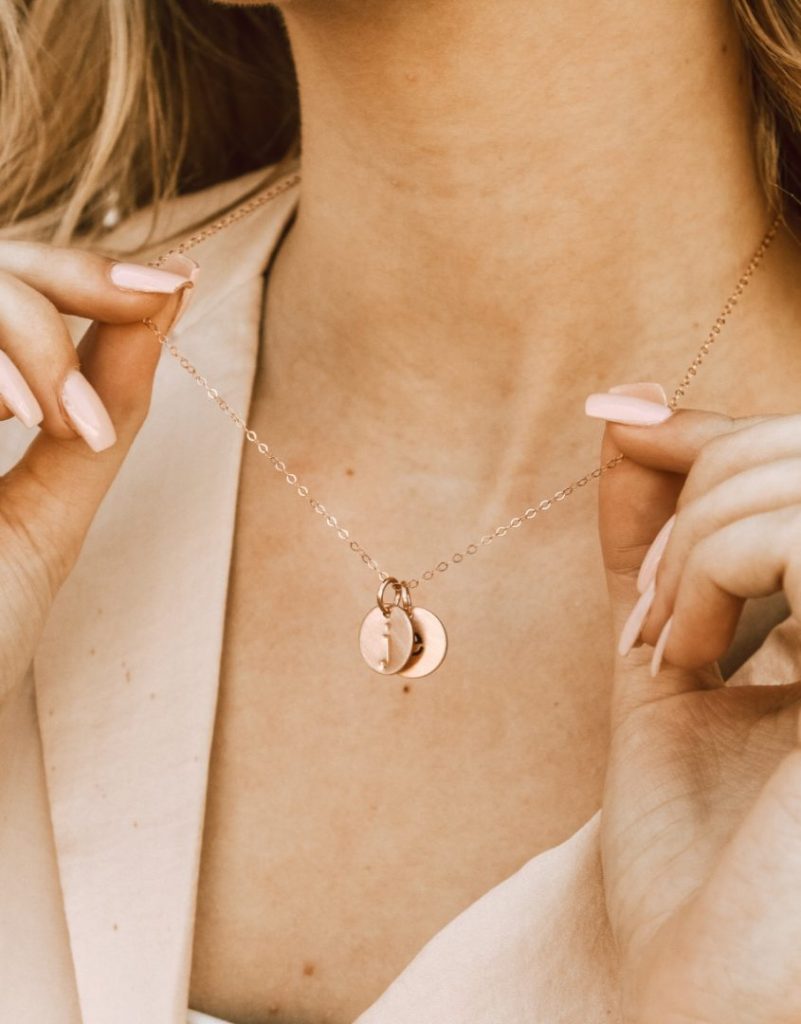 Silver- your canny and classy daily wear
If you love to embellish a splendid daily look with an outstanding outfit and accessory – silver jewelry can be your best friend. It is an affordable, easy-going, and impressive piece of jewelry for your regular wear. The silver initial jewelry is an excellent fragment of apparel that you cannot miss to own. So, start to contour your silver set with our incredible heart initial necklace. The Sterling Silver Heart Initial Charm is a stunning necklace with a dainty heart and silver chain. You can inscribe the initials of your choice or even leave them blank.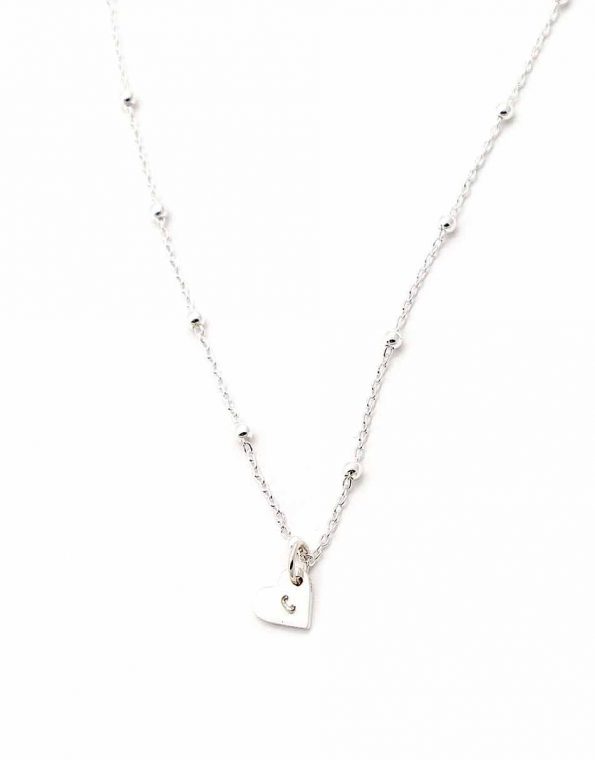 Another dazzling and popular silver trend is the Paperclip Charm Necklace. The versatile piece of necklace is suitable for any casual outfit. It adds a personalized appeal with initials of your choice. You can choose to wear them alone or even pair them with another outstanding silver necklace.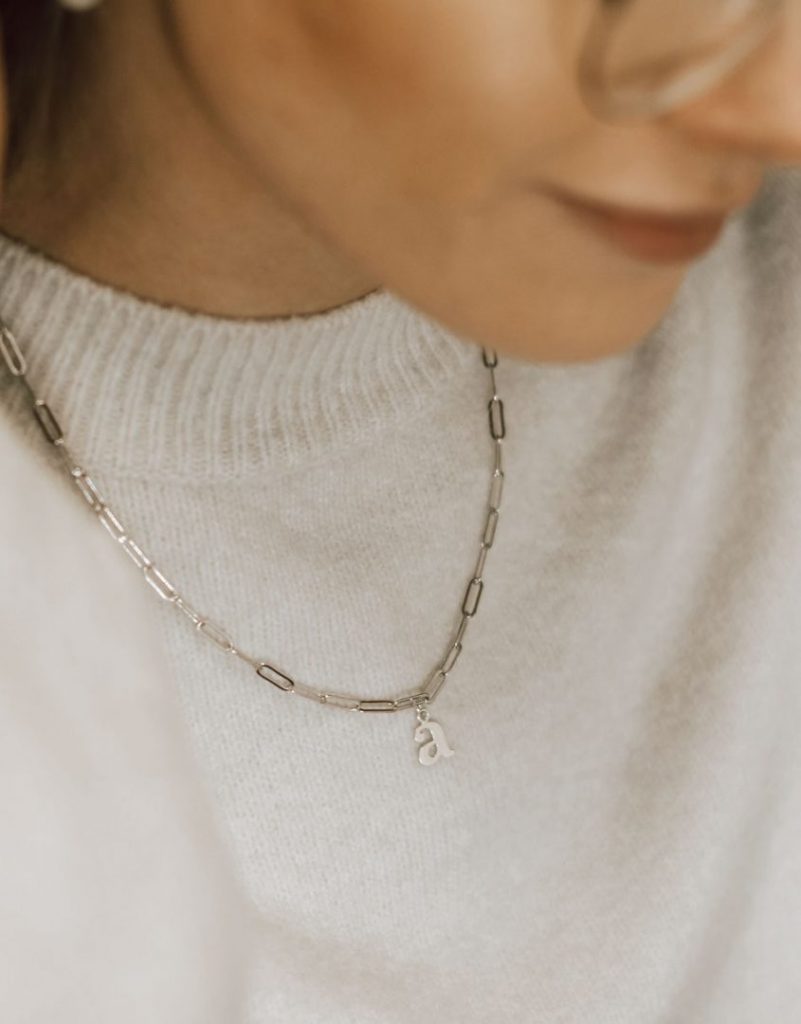 If you're looking to gift a silver necklace, the Dainty Eclectic Charm Necklace with your favorite charm shapes and initials is the best selection. It can be the perfect gift for your loved ones where you can add letters of your name and theirs in the 1" rectangle bar. You can add up to 6 characters here. Make it more in-depth and add any personal names that stay as an eternal memory for both.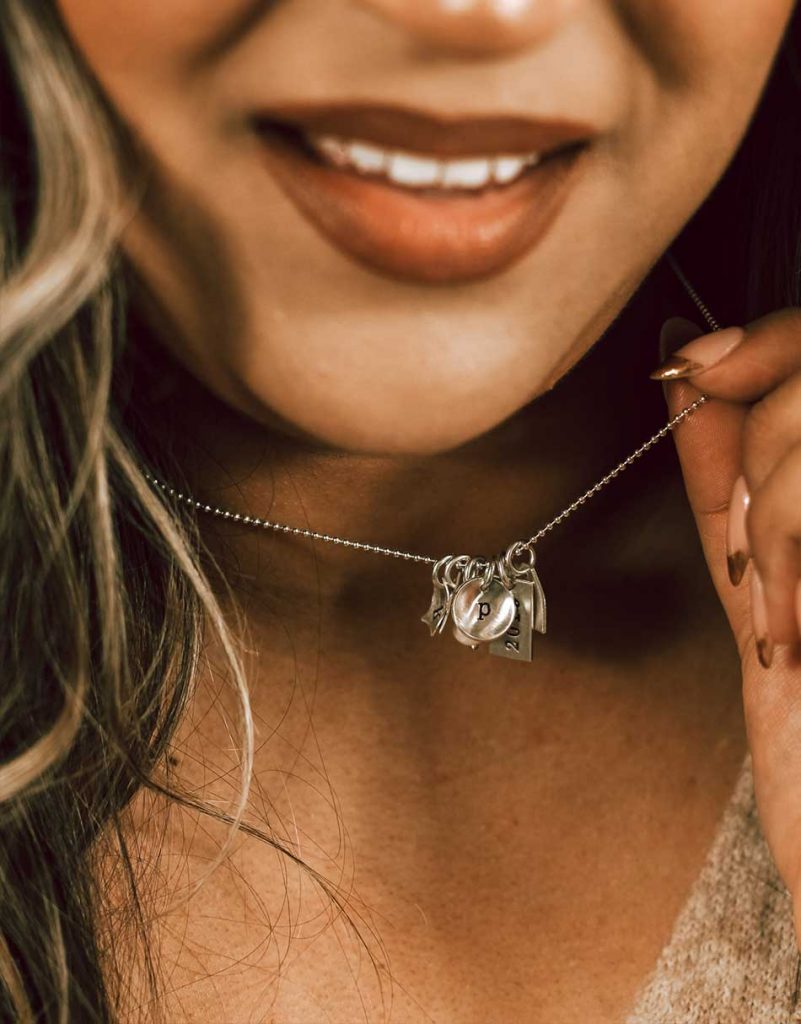 Our exquisite collection of silver initial necklaces also includes the flawless Love Squared Sterling Silver Necklace. This necklace with a silver square and initials on all 4 sides is a perfect representation for the family of 4. The freshwater pearl gives it the edgy gaze that might be otherwise missing.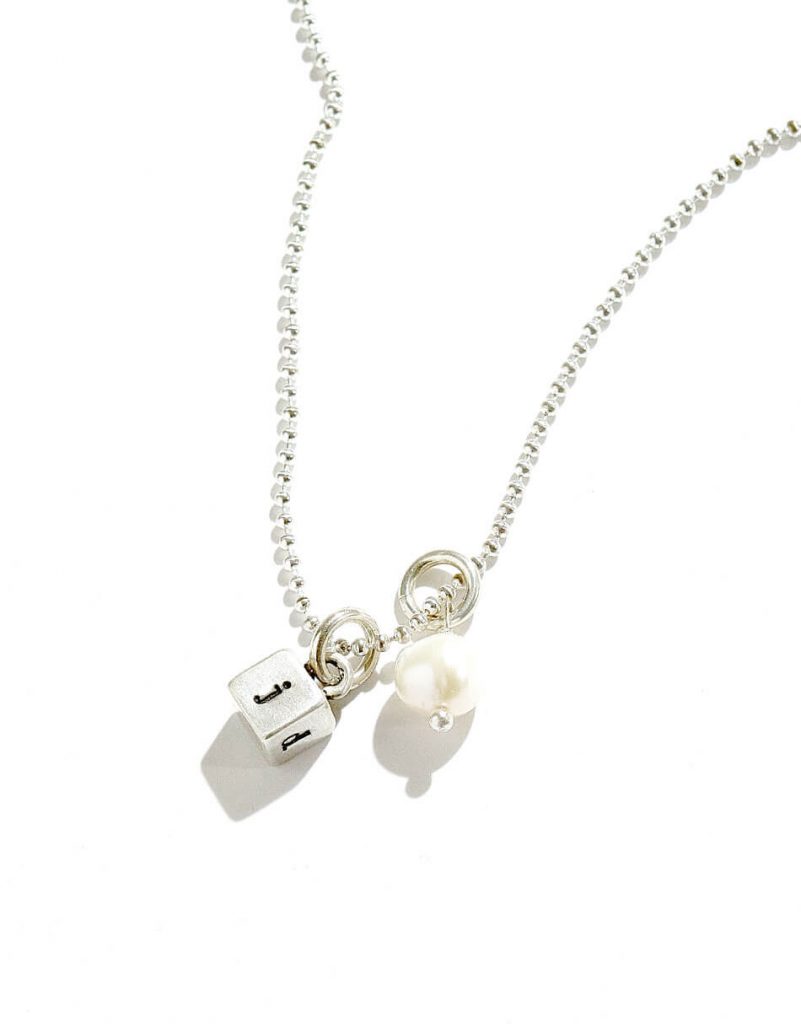 Another unique jewelry piece is the Southern Belle Spoon Necklace. We have made this attractive necklace with the end of an old spoon and initials hand-stamped in either upper or lower case.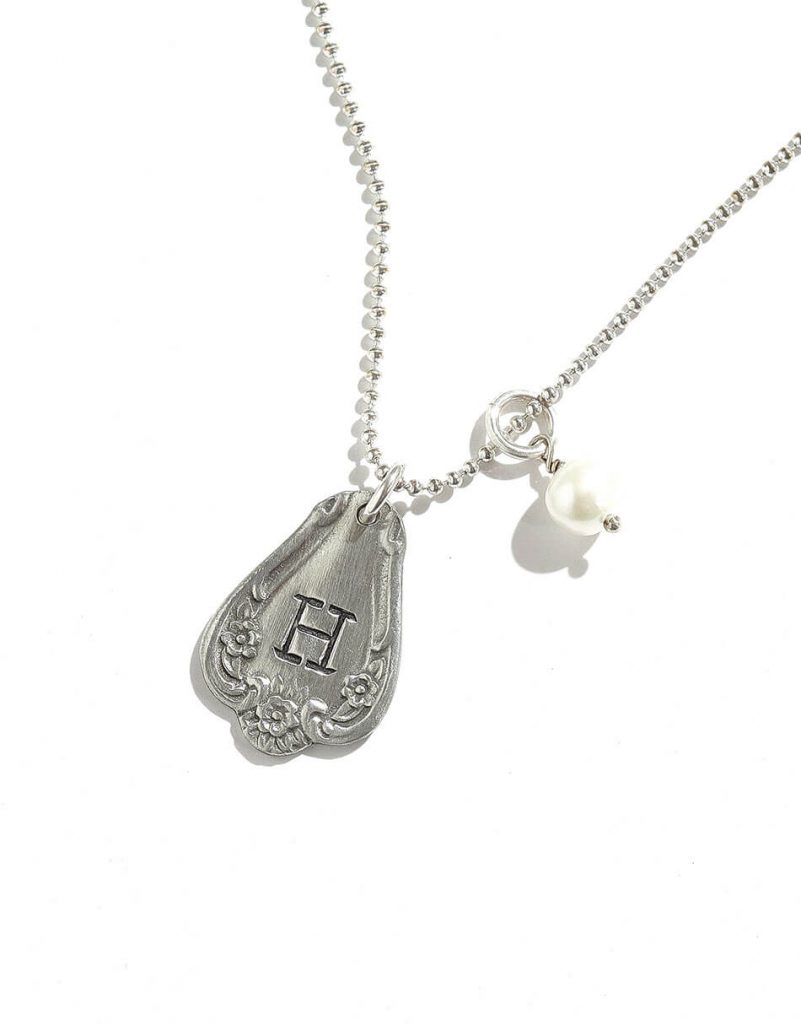 Special accessories for special relationships
While some relationships are special, some bonds are eternal. Whether it is someone whom you love in your family or a beloved you might have lost, necklaces with their initials show a distinctive adoration for your loved ones. An exciting way to show your affection is our Family Scrabble Tile Initial necklace. You can choose an initial and add a number that determines the number of your family members. It will keep you close to them. Otherwise, this is also a spectacular gift as the initial necklace for mom can include the number of family members and her family initial over it, keeping her family close to her.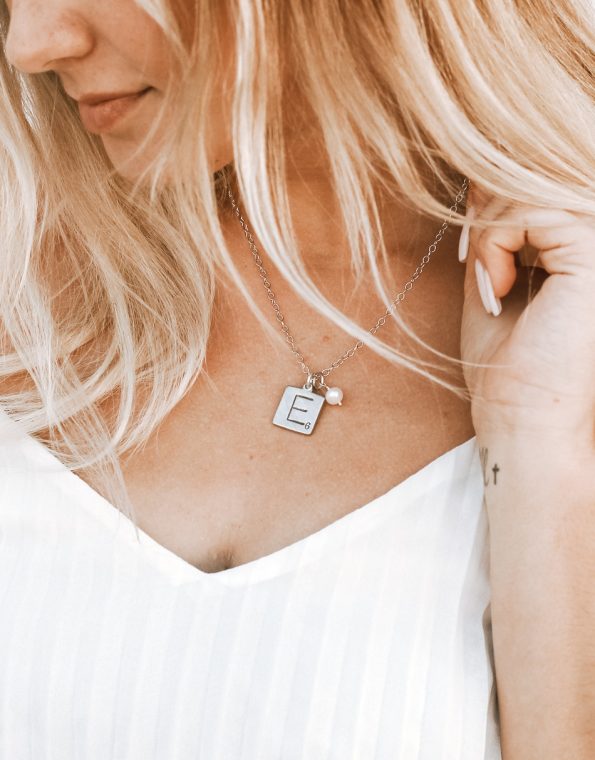 Another perfect family initial necklace is the Dainty Initial Heart Necklace. You can have multiple hearts, each heart representing them with an initial. It is an exclusive piece of jewelry that we are sure you would fall in love with at the first sight. 
Celebrate a special occasion and make it unforgettable by adding this personalized Initial Layering Necklace set. Available in silver or gold, this fascinating layered initial necklace with a paperclip chain makes it your favorite daily attire add-on.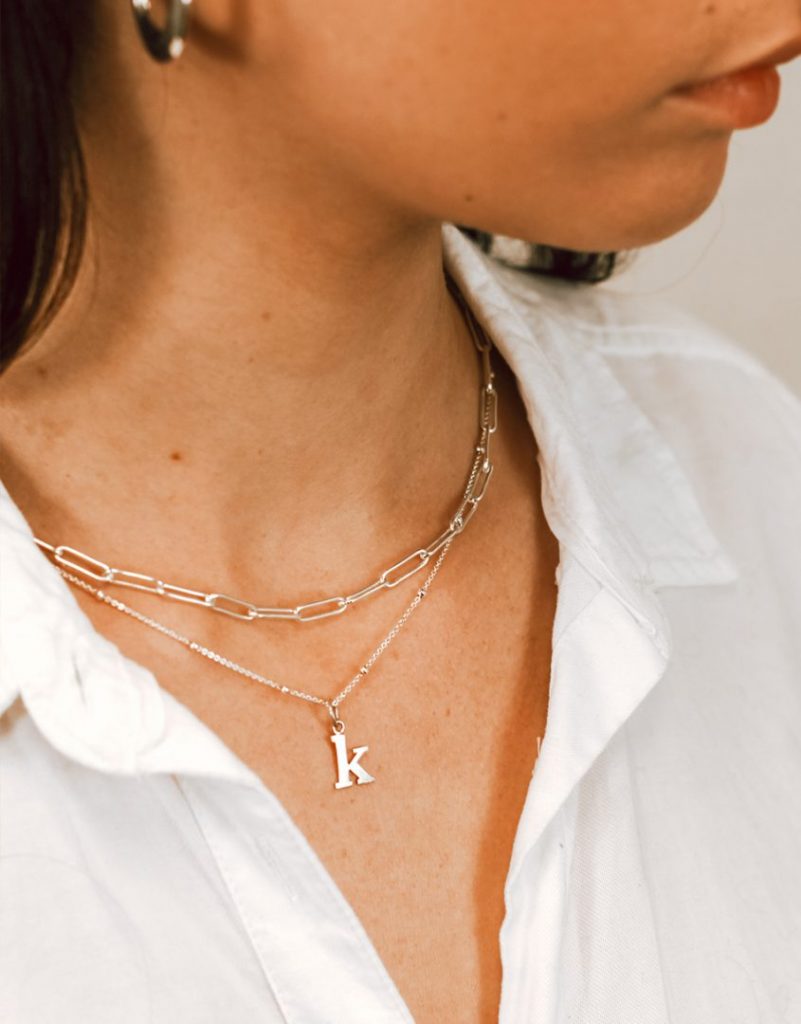 You can even select our Simple Initial Hearts Necklace with letters hand-stamped and antiqued. You can have two hearts, with each one representing the initial of you and your dear one.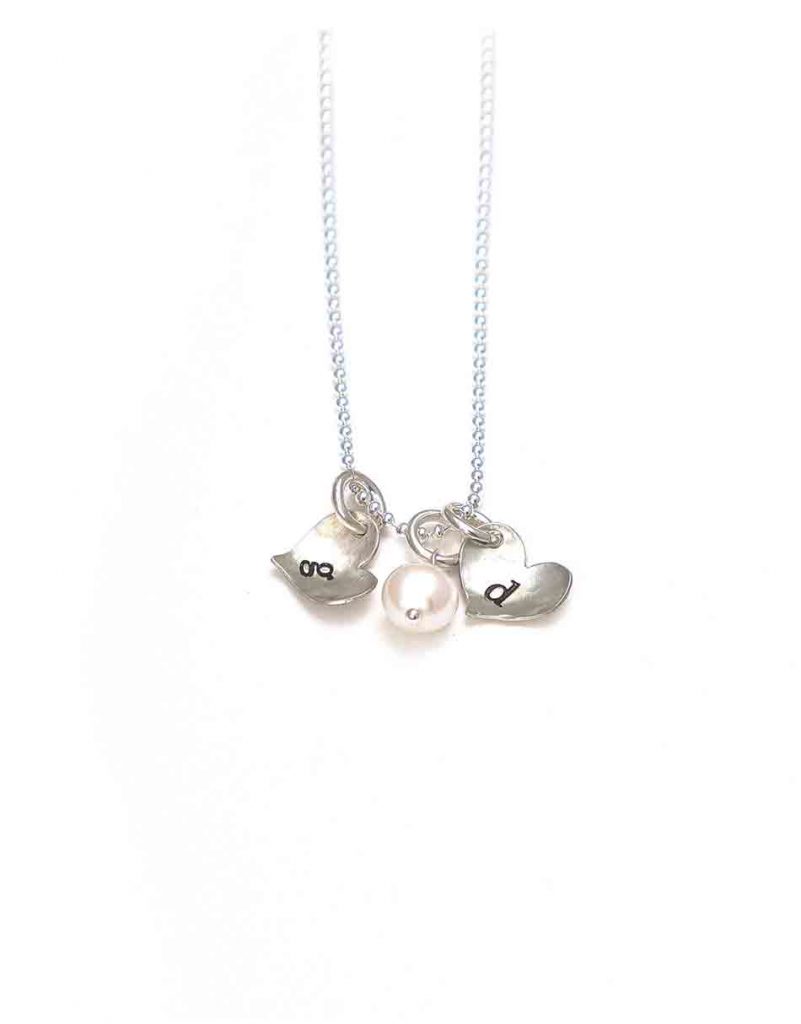 A special relationship demands special attention. Like if it is your child, partner, or spouse, keep them closer to your heart with our simple and beautiful Initial on a Silver Chain necklace. With the hand-stamped initial and a pearl on the side, this easy-to-slide necklace can be your best day-to-day accessory. Surprise your dear ones with these timeless initial necklaces.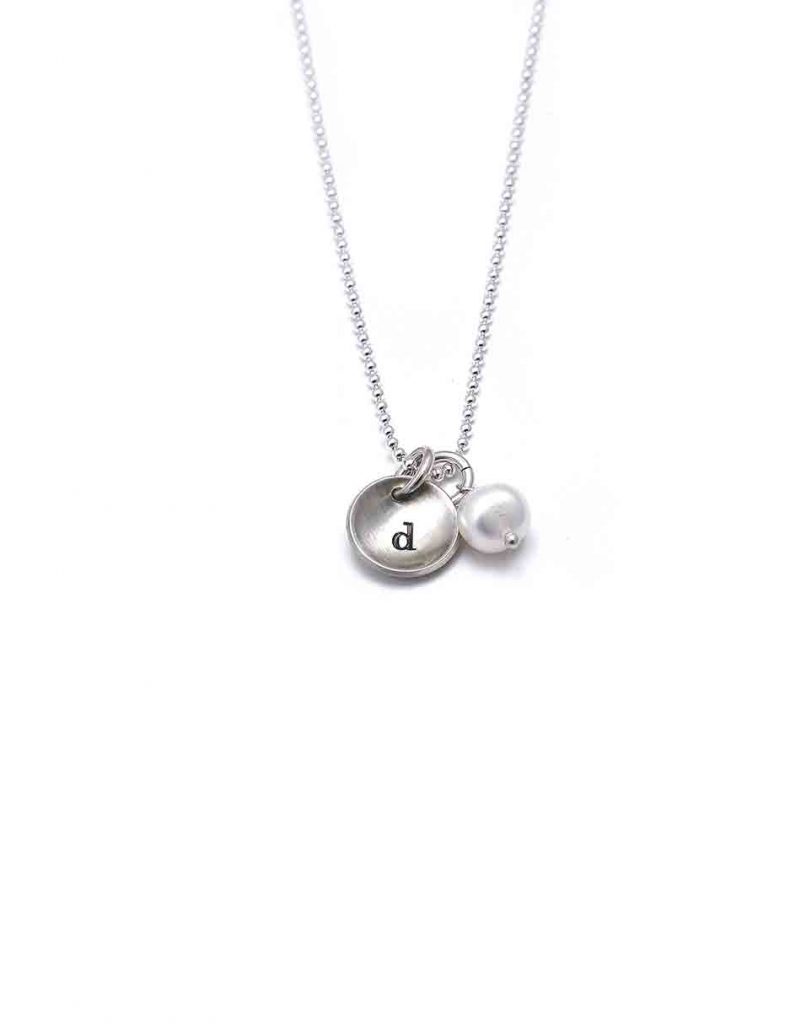 Personalized jewelry makes the best gifting choice and becomes an essential part of their collection. However, to choose the best, first understand whether you want to give them everyday wear or a unique statement jewel piece. Accordingly, choose the best necklace from the exhaustive collection of The Vintage Pearl. We assure you that you won't be disappointed.