Your wife might think that you're the best present she's ever received, but we guarantee she'll appreciate a gift every once in a while. From personalized birthstone rings to gorgeous layering necklaces, you can find something just for the lady in your life, whether she's your friend, daughter, wife, or even you! We've compiled a list of holiday gift ideas for her that's sure to remind her just how loved she is!
A gift for the Ring Lovers
You can imagine the person we're talking about. No matter where they go or what they wear, these ring enthusiasts always have well-styled hands. Their rings are an overall part of their style by now, and we can't imagine their hands unadorned. For these gals, a new ring is always a good idea.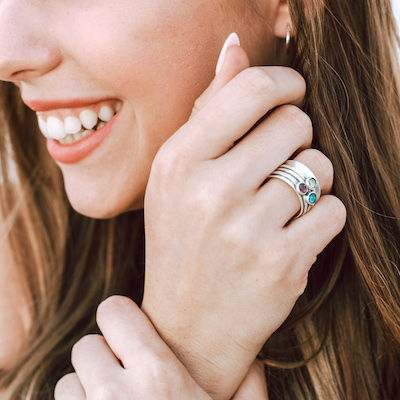 A Gift for the Layering Queens
The ladies who love layering their necklaces are usually pretty handy with their wardrobe. They go from work to dinner with a quick change of jewelry and a swipe of lipstick and somehow never seem out of vogue. For these fashionistas, be sure to get them something simple enough to be worn in any setting.
A Gift for the Glam Girls
Somehow, they never fail to find the trends before they hit the streets. Always en vogue, the glam girls know how to throw a party with the central theme being their outfit. Gift these gals with something extra special that's sure to wow them (and their followers).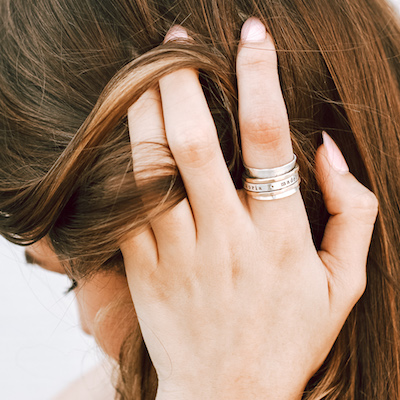 That concludes our holiday gift guide for her, but it doesn't bring an end to our selection of personalized jewelry that you can order as a gift for anyone special in your life. We love that our customers don't just want a piece of jewelry but a piece of jewelry that represents the most beautiful and meaningful parts of their life, whether that be family, dreams, or even pets!