Name necklaces are a huge trend within the jewelry industry this year! With so many great options to choose from, we wanted to put together a guide with 5 tips for choosing your own personalized name necklace!
Consider your overall style. If your usual style is clean and classic, try matching your style with classic name necklaces. Choose necklace styles that pair perfectly with neutral colors and cleaner outfit looks.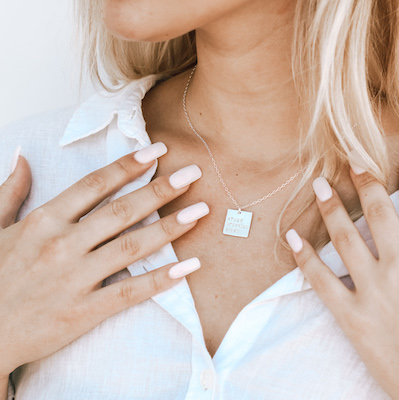 If you tend to wear patterns or wear trendier pieces, check out our trendy personalized necklaces that will work cohesively with your outfit! A monogrammed name necklace might be the perfect fit!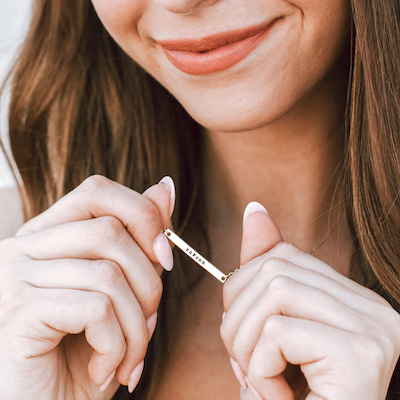 3. If you love geometric pieces, try out a rectangle bar necklace! This is a great design for classic geometric jewelry that works well with layering necklaces as well.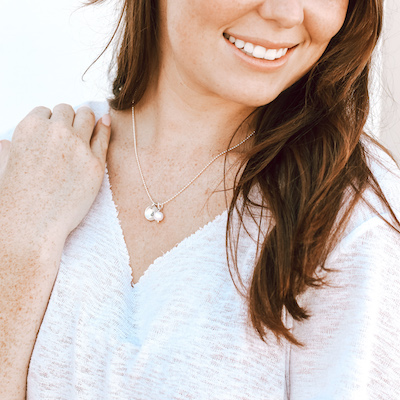 4. For more of a subtle look, a circle-shaped necklace with a simple initial may be a perfect jewelry staple for any outfit! This type of personalized necklace works perfectly with many different outfits and can be worn easily on the go!
5. If you are in between two different styles, choose both! One day, a subtle circle necklace with a single initial may fit your overall look while the next day, you may want to create an outfit revolving around your geometric style name necklace. Having multiple options to choose from is always fun!