Don't you think it's surreal knowing that you can access a personalized gift guide? Well, it does.  Especially when Christmas is right around the corner, and you are delighted to splurge completely.  You are also excited to get your hands on some exclusive Christmas special merchandise. Since your awaited brunch with your kin will not be half as good without some lovely offerings. These offerings need to be wrapped in love and their designs should be marvelous. Moreover, the colors of these goodies should be vibrant. Divulge into elegance with The Vintage Pearl's Christmas Gift Guide.  Their stunning collection will enchant you to bits. They will also resolve your hassles of finding those heart-melting gifts to surprise your loved ones.
Gift collection that can be your ultimate purchase
Choosing from our stellar variety will make it hard for you, but not disappoint you. You will get to witness customized jewelry which is class-apart. This jewelry is crafted to perfection and takes into consideration the latest preferences. Enlisting below the catalog:
Who wouldn't like wearing captivating necklaces which are also an abode of positivity? Everyone would, isn't it true? This is why the Golden Love Stack Necklace is a supreme buy, and you cannot forego this one. This personalized keepsake is handcrafted in sterling silver and entrenched with golden hearts. The lovely hearts will effortlessly signify your love for your mom or even your grandmother. Looking at this adore-packed necklace will leave them in happy tears. The backside of this beauty can have the carvings of your mother's name or her special date. It can also be an emotional quote or message that you want to convey to her.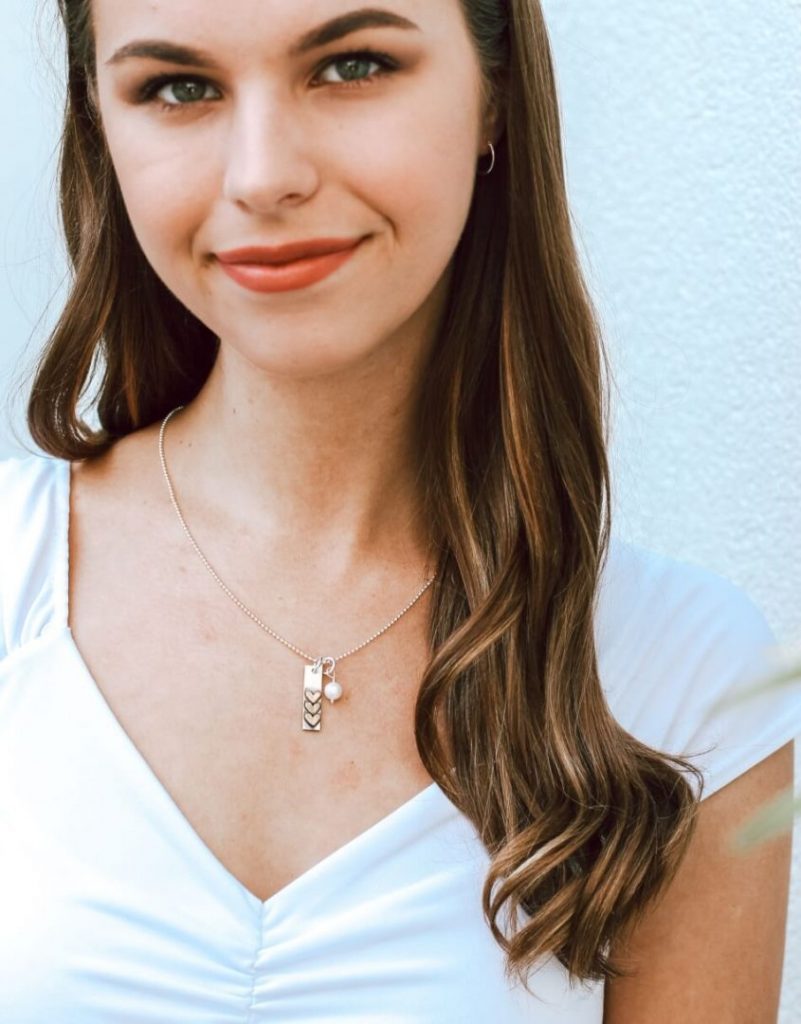 Nothing could have looked more charming than the Birthstone Drop Necklace. Wearing this exceptional necklace will make you look like a queen studded in royalty. This neckpiece is appetizing to look at and has a sprightly touch to it. Gifting this fabulous jewelry will make your beloved's heart gleam with constant happiness. The best part about this exquisite accessory is the colorful Swarovski stones studded in it. Furthermore, you can customize the birthstones as per your beloved's preferences and add yours as well. This spunky offering will complement your dear one's wardrobe too.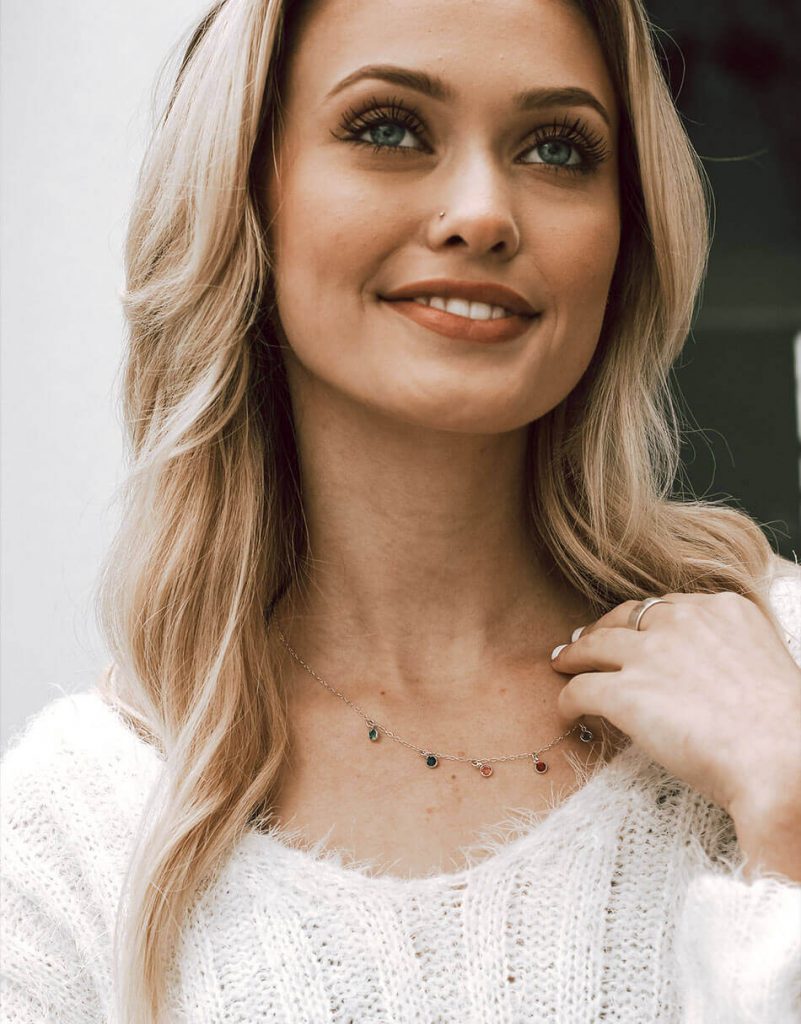 All My Loves Gold Necklace is the newest edition in our amazing collection which is a must-try. This eye-catchy gold neck piece is handcrafted and with precision and diligence. This necklace has an attractive rustic gold-filled heart and a metal circle, giving it an unparalleled look. You can customize this offering by getting your adored one's name or a special date engraved. Furthermore, you can even get a memorable one-liner carved to make it very exclusive. The fresh-pearl cast on this necklace will make your precious one's Christmas exquisite.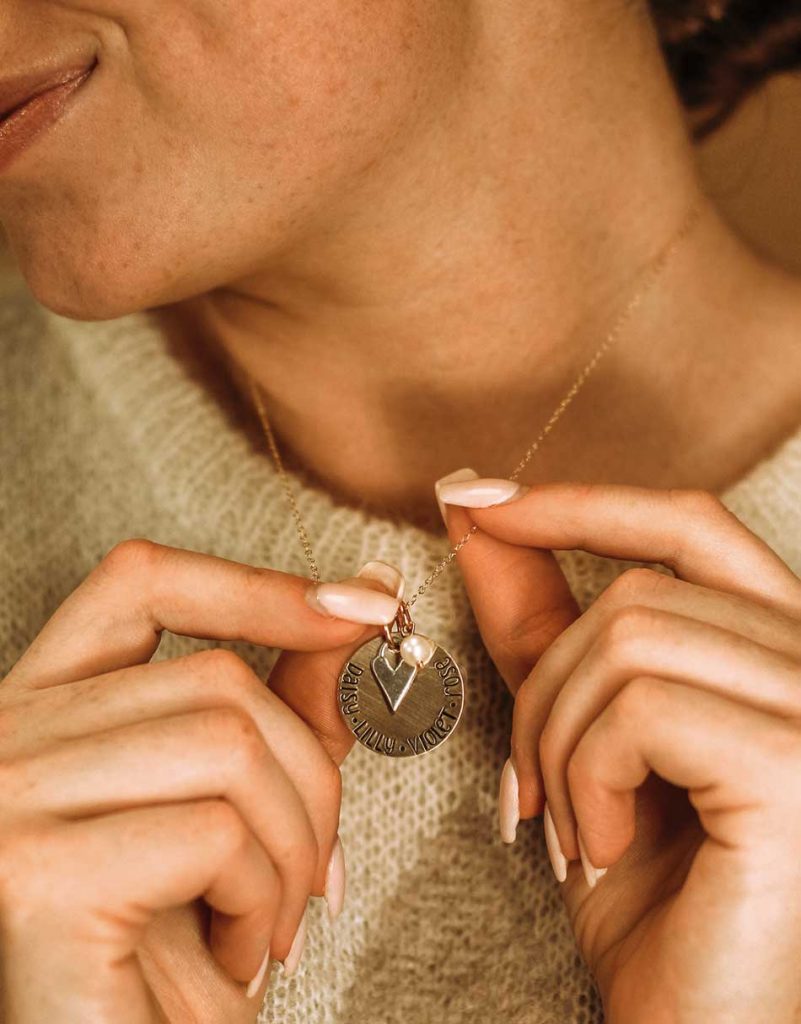 Sterling Mini Wrap Personalized Ring is not to be missed if you're in the mood to indulge. Even though this might not come across as too fancy, this ring has panache. Wearing this loyalty abode will make your precious smile all along. Customize this sterling silver ring with some out-of-the-box engraving on it. You can get a soothing one-liner handcrafted on this piece to make her awestruck. She can rock her debonair looks whilst adoring this classic sterling ring.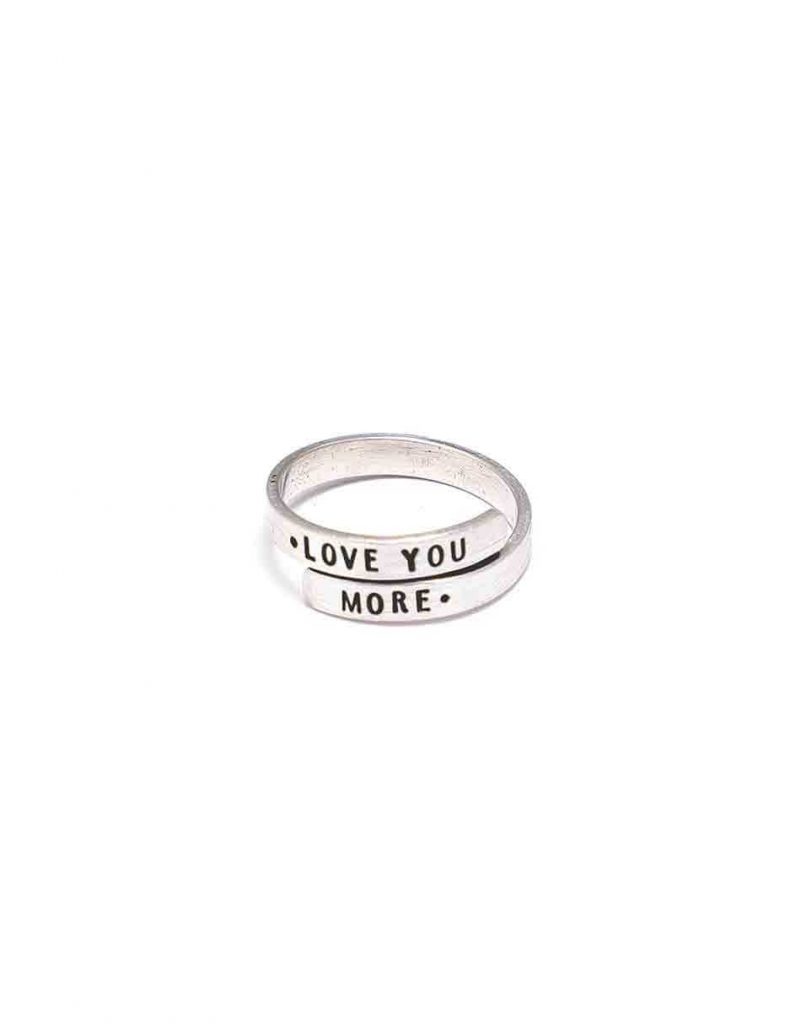 Our mothers are the best and they don't deserve anything less than that. Thus, Mom's Custom Birthstone Ring is an ideal pick to express your love to her. This exclusive ring can be tailor-made with the birthstones of her choice. Color, impeccable design, and world-class quality, you name it and you have it. Wearing this gorgeous ring will be a reminder of how special she is. The sterling silver amalgamated in this ring will give it the effortless luster it requires. This personalized keepsake is a symbol of togetherness and family's nurturing.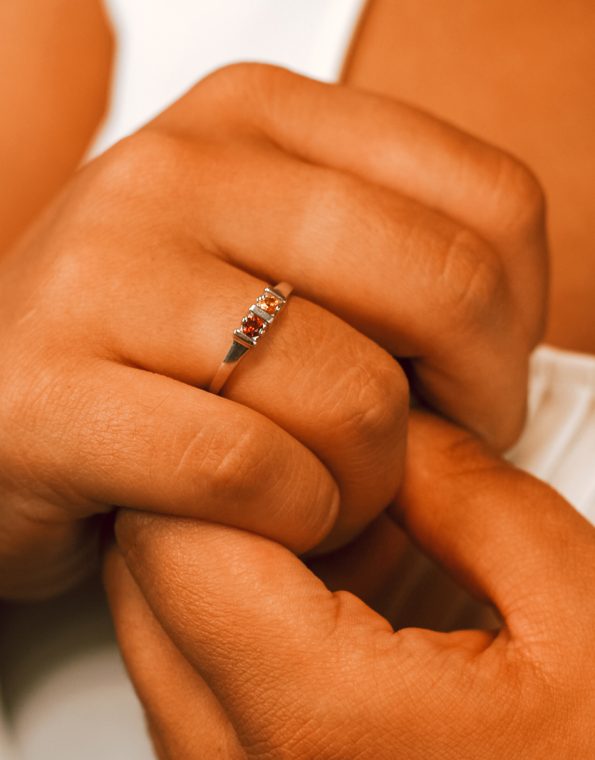 A Dainty Name Bracelet is a go-to if you're looking for something different from the usual. This dainty name bar bracelet can help you make the perfect fashion statement on every occasion. Adoring this delicate wrist-lover will give you a sense of joy and a breath of positivity. You can gift this bracelet by getting it customized with your adored one's name engraved. Sterling silver fused with a sterling Rolo chain or a Gold-filled dainty bar bracelet, you decide.  Make sure to add a tinge of exclusivity with personalized hand-stamping.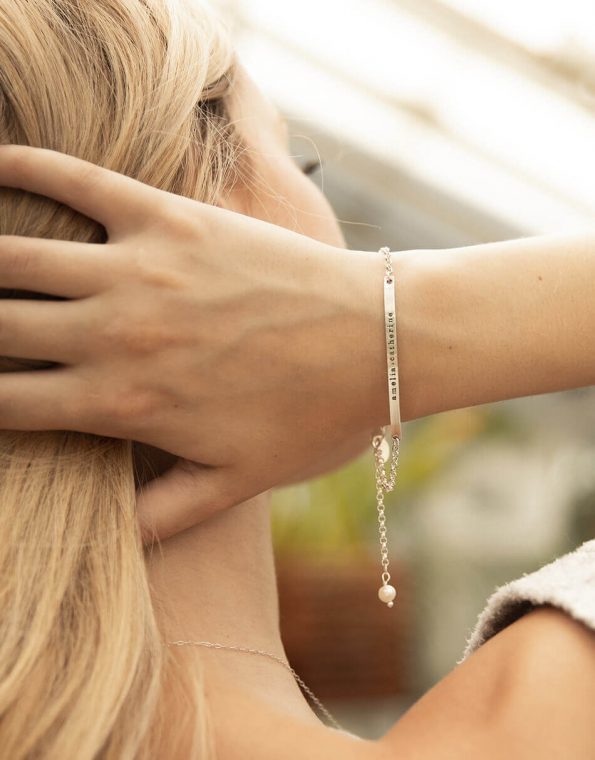 Sterling Silver Connected Birthstone Bracelet will drip personalization in every corner. This Swarovski embedded bracelet will be a sweet offering to make your loved ones feel phenomenal. You can mix and match the birthstones of your choice to add a lively hue to your lives. This alluring bracelet will work well with your different outfits, be it casual or sassy.  Moreover, this jovial keepsake will be the silver lining on yours and your precious dull days. Gifting this lovely package to your beloved will be an unforgettable memory. Sterling silver and popping colors will be a classic combo you cannot miss.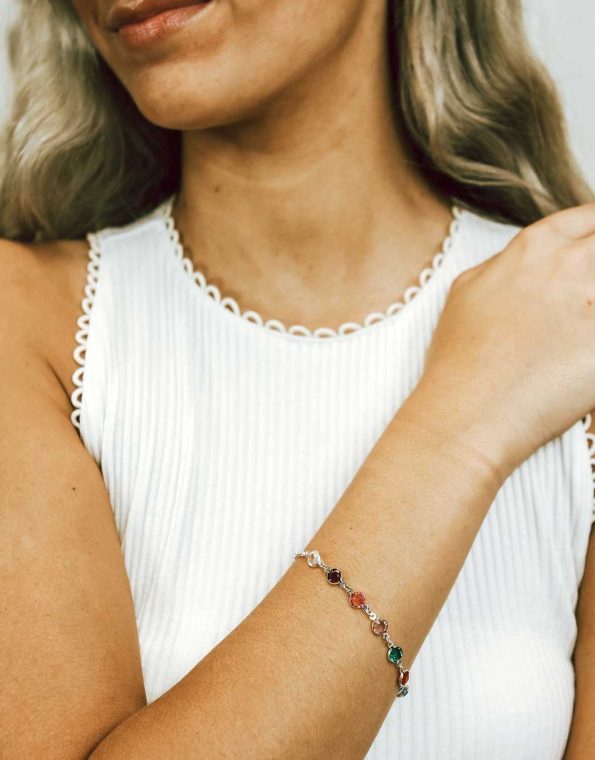 If the eccentricity is a plus one for you, then go for Sterling Eternity Circle Bracelet. This inspiring hand-stamped bracelet will enamor your beauty and accompany your wrist better. This is antique sterling silver. It has an open circle that will be your happy pill and a positivity- imparter. Get this bracelet customized with your dearest's name or special date inscribed. This will help our craftsmen understand where the dots have to be added. Furthermore, a mini note inscribed on the center metal circle will work wonders as well.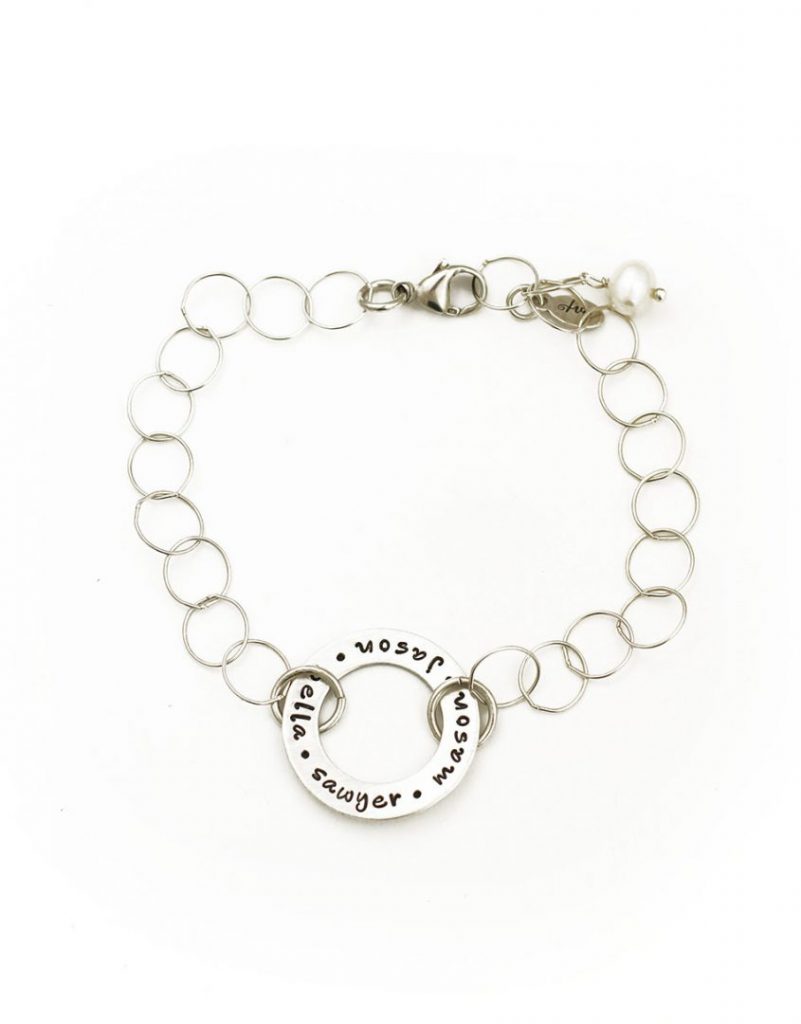 Shop from our lovely collection of intriguing jewelry ingrained in our gift guide 2021. They will make your festivity happier and every minute of your Christmas worth it. You will be astonished looking at the sheen of our products which are curated with passion. Every jewelry hand-stamped is customized because customer satisfaction is above everything else. Make this Christmas packed with prosperity and chirpiness with The Vintage Pearl's Christmas catalog.