Coordinates Of My Heart Sterling Bracelet
... people are viewing this item
$99.99 (55% OFF)
Special Price: $22.50
Limited Time Offer
SALE ENDS TODAY: SAVE 25% OFF | Code: MEMORIAL
Where is your heart? It could be where you were proposed to, your first date, where your child was born, your favorite vacation spot, where your soldier is serving, home… we use longitude and latitude to pinpoint that special spot that is closest to your heart! This bracelet is made with sterling silver with a bronze heart that dangles from the side.
Simply tell us your coordinates, or if you don't know them then tell us the address and we will find the coordinates for you. Please use * for the degrees symbol, we will change it to the correct symbol on your piece.
Bracelet is adjustable.
10 in stock
Free USPS Shipping On Order Above $75
Enjoy FREE USPS Ground Shipping in the US On Orders $75+
Looking for Priority Shipping & Rush Shipping? 
We also have Priority & Rush Shipping options available for you to enjoy Fast shipping for your order. Choose your shipping options at checkout.
Need to make a return or exchange? It's easy!! Email [email protected] or call 918-935-3254. Provide us the order number if you have one (a receipt or confirmation number is helpful, but not necessary). Explain what the issue is and we will be glad to provide a solution for you!
You can also email us at [email protected] or call us at 918-935-3254 Monday-Friday from 10 am - 4 pm central time.
🇺🇸 Handmade in USA    ✨ 30 Day Satisfaction Guarantee
Size Guide

Bracelet Size Guide

Find Your Perfect Fit

helpful tip

We suggest measuring an existing bracelet or taking a measuring tape and measuring your wrist to find the best fit

| Women Length | Children Length |
| --- | --- |
| 5.5" | Newborn - 6 mo 4" |
| 5.79" - 6.0" | 6 mo 4.5" |
| 6.25" | 12-24 mo 5" |
| 6.5" - 6.75" | 2-5 yr 5.5" |
| 7.0" | |

Delivery & Return

Fonts Guide
---
The Vintage Pearl started in 2007 as a creative outlet for a stay-at-home mom, offering hand-made jewelry with unique stories. It grew into a brick and mortar boutique in Tulsa, and now delivers meaningful, hand-made pieces worldwide.
It's not just about the aesthetics—it's about the meaning behind it. We're a family-owned business with a passion for meaningful jewelry. By crafting each piece ourselves, we ensure that every detail is perfect and that the final piece is truly one-of-a-kind.
Using the finest materials and techniques, we craft personalized, unique and custom jewelry that reflects your individuality, and all of our pieces are handmade by our talented team on-site in Tulsa, Oklahoma.
Select options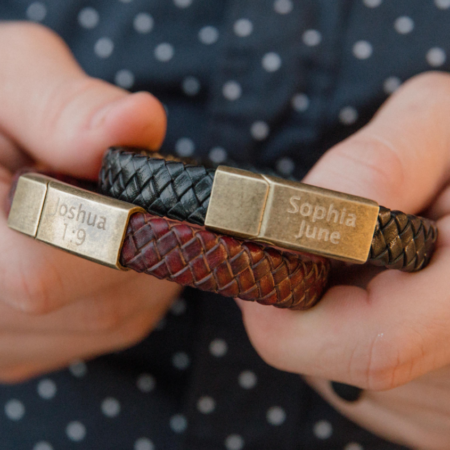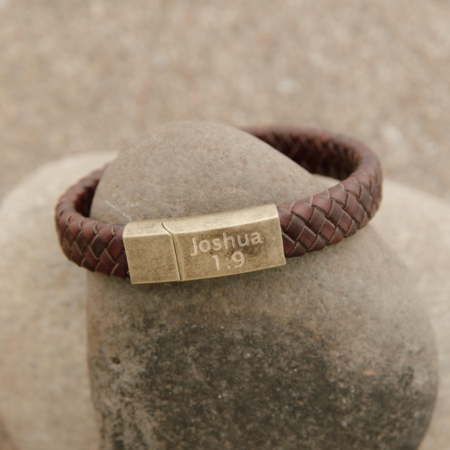 Select options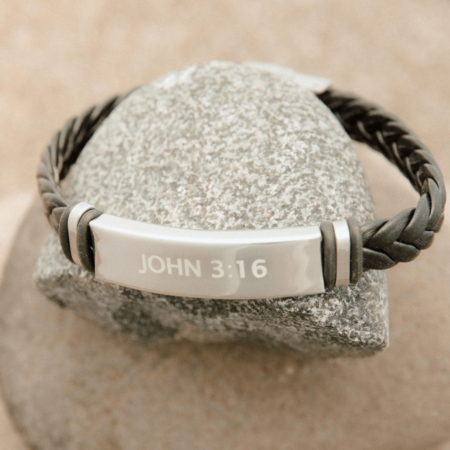 Select options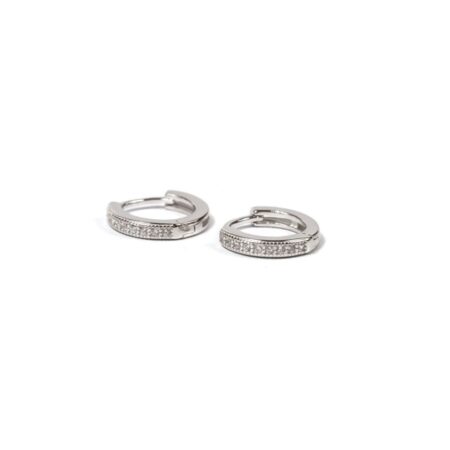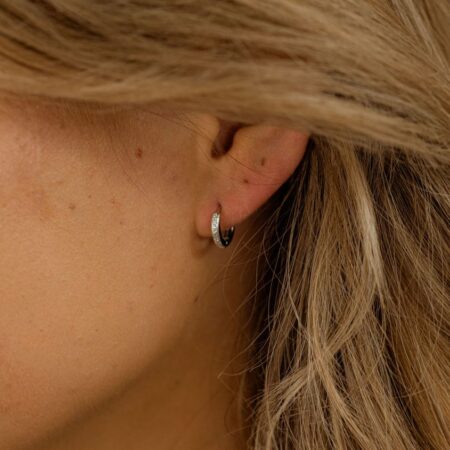 $

74.99
Only 4 Left!
READY TO SHIP
$

49.99
Only 5 Left!
READY TO SHIP