rings on fingers, rings on thumbs!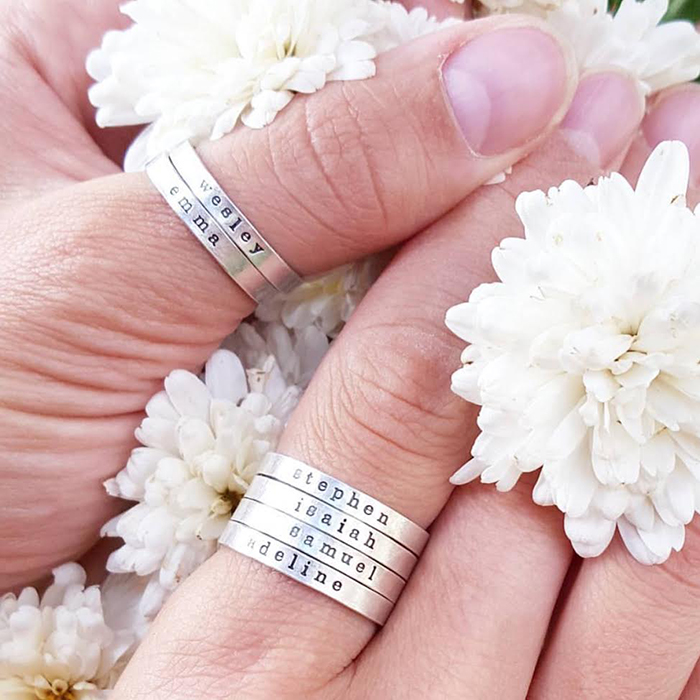 I just love this picture of our handstamped skinny message stacking rings from @rcklmbrjess , one of our recent giveaway winners! Thanks so much for sharing!
We are picking social media photo winners once a week, post your pics on Instagram or Facebbok with #thevintagepearl to be entered to win a $100 gift certificate!